A Somalian militant affiliated to the Isis terror group is believed to have sent a warning message to US President Donald Trump. Referring to the head of state as the "new pharaoh", the Isis fighter explained the group's expansionist aims, suggesting fighters were ready to conquer "Constantinople [and] Rome".
"You might have your eyes on Raqqah [and] Mosul, but we have our eyes on Constantinople [and] Rome", the militant said, according to the the SITE Intelligence group, a non-governmental counterterrorism organisation .
Isis captured Mosul in Iraq and Raqqa in Syria in 2014, making the two cities strongholds of its self-declared "caliphate".
However, the group is progressively losing occupied territories in both countries, due to US-led joint offensives. Earlier in July, the Iraqi government declared Mosul liberated from Isis, following weeks of intense fighting.
Raqqa has witnessed intensified fighting in recent weeks, after the Syrian Democratic Forces (SDF) – an alliance of Kurdish and Arab militias supported by a US-led coalition – started a campaign to recapture Raqqa from Isis. The US said at least 45% of Raqqa was in the hands of the SDF. The US embassy in London and the Department of State have not replied to a request for a comment on the message.
Isis displacement could mean 'attacks for Europe'
Analysts have previously warned that Isis fighters would travel to other countries once their strongholds in the Middle East are destroyed. This could result in the creation of new Isis cells in different countries.
The most recent example of this phenomenon is in the Philippines, where the army has been battling against Isis-linked fighters in the city of Marawi for the past three months.
Earlier this year, a Philippines intelligence source said that of the 400-500 fighters who seized Marawi, as many as 40 had recently come from overseas, including from countries in the Middle East.
"The implication [of the Somalian fighter's message] is that Europe will suffer the consequences of the displacement of Isis from its strong holds of Raqqa and Mosul by the US coalition under Trump," counterterrorism expert David Otto told IBTimes UK.
He added that threatening to target Rome could be just a distraction tactic and not the real target. "For the purpose of caution and safety measures , this is a clear warning sign to all European States including the UK, France, Belgium and Germany that an attack is imminent," Otto explained.
"These type of messages do not have to come directly from ISIL core in Iraq or Syria because their wiyalats [Isis global provinces] like that in Somalia are considered as part of the global 'now virtual Caliphate', with the capacity to call for action without a need for centralisation at a time when speculation is rife about the Caliph."
Isis in Somalia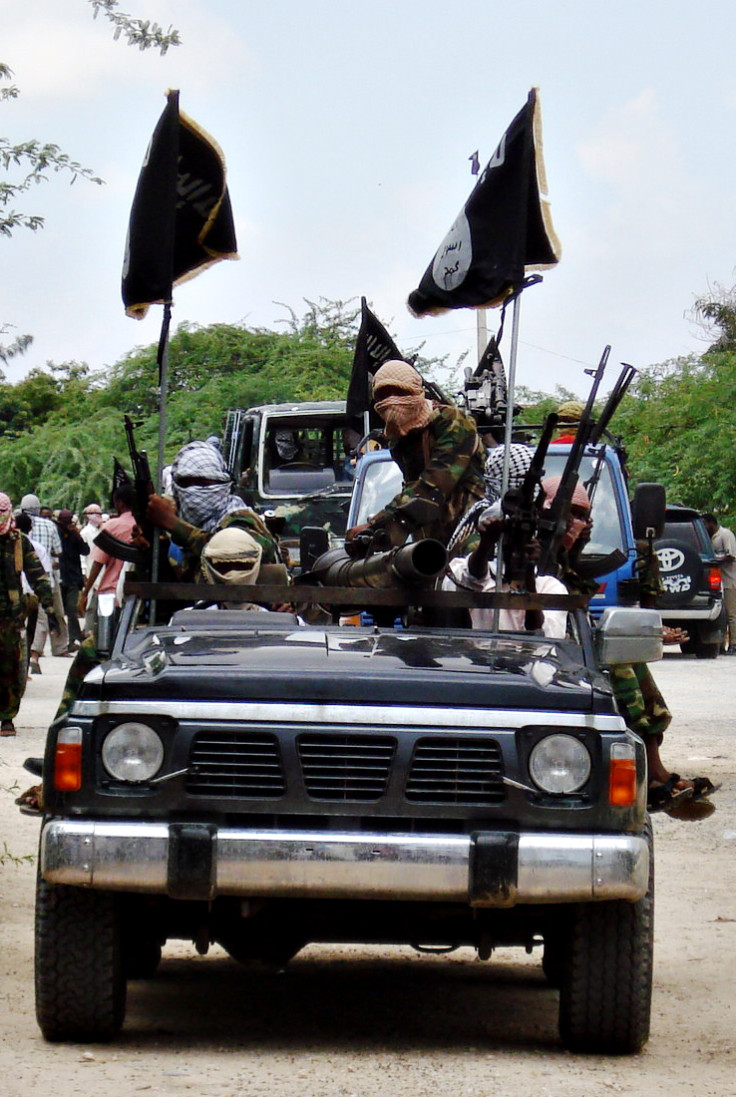 Somalia has been ravaged by a violent insurgency at the hands of Al-Shabaab, a militant group affiliated to al-Qaeda. The militants, however, have been urged by Isis to join their struggle in recent years.
In October 2015, a Shabaab commander and recruiter based in the semi-autonomous region of Puntland – British citizen Abdul Qadir Mumin – pledged alliance to Isis. Last year, the Isis-affiliated group tried to seize the town of Qandala, in Puntland, only to be driven out by Somalian forces a few days later.
Isis-linked militants carried out their first suicide attack in May, when at least five people died in a suicide bombing at a checkpoint in the northeastern port city of Bosaso, in Puntland.
Some experts and analysts believe the scale of ex-Shabaab militants now loyal to Isis is still small and Shabaab remains predominantly loyal to al-Qaeda.
Since Trump took office last November, the US has intensified its air strikes against Shabaab in Somalia. Earlier this year, Trump approved a plan to increase counter-terrorism strikes in Somalia.
The new directives, approved in March, allow the US to "conduct legal action against al-Shabaab within a geographically-defined area of active hostilities in support of partner force in Somalia".
On 4 July, the US launched an air strike killing an unknown number of Shabaab militants. Another air strike conducted in June destroyed a key Shabaab base in the country.