Security will be stepped up in London on 27 June as two major events take place in the wake of Islamist terror attacks in France, Tunisia and Kuwait on so-called "Black Friday."
Tomorrow two major events will take place in the capital which, although very different in their theme and in the make-up of those attending are seen as equally plausible targets for Islamist fanatics.
London's Armed Forces Day will take place between 11am and 6pm at Woolwich Barracks - close to where Fusilier Lee Rigby was murdered by Michael Adebolajo and Michael Adebowale in 2013.
Meanwhile, in the centre of town this year's Pride Festival takes place from Baker Street to Whitehall, starting at 1pm. About 750,000 people attended last year's event.
However following a COBRA security committee meeting on 26 June, Metropolitan Police Deputy Assistant Commissioner Helen Ball said: "The UK threat level remains as severe. I am announcing additional security measures at events over the weekend, including Armed Forces Day and Pride London. The security of these events comes under constant review."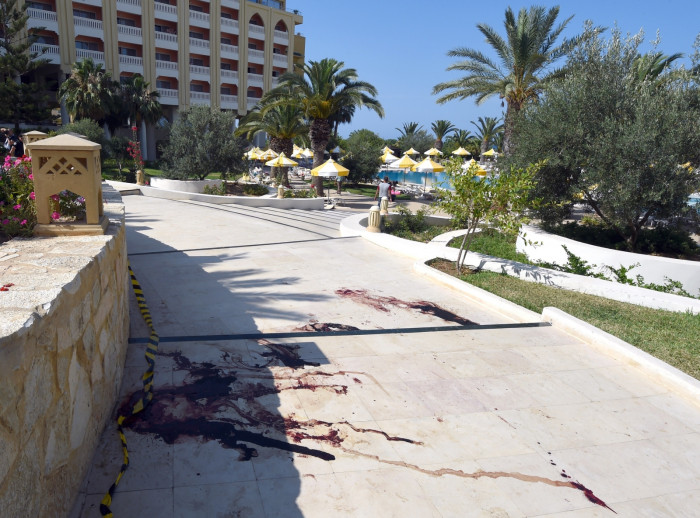 Foreign Secretary Philip Hammond, who chaired the COBRA meeting in Prime Minister David Cameron's absence, said the country was on red alert and extra police have been drafted in to provide extra security for the events. Members of the public are being urged to report anything suspicious.
At least 65 people are now known to have died in three terror attacks on three continents, all linked directly or indirectly with Isis - also known as Islamic State. The group has warned it will carry out attacks throughout Ramadan, which lasts until 18 July.
In Tunisia at least five Britons are among 38 killed by a gunman named in reports as aviation student Seifeddine Yacoubi, 23. In France a businessman was decapitated and explosives detonated near a chemical factory in Leon. In Kuwait a suicide bomber killed at least 27 worshippers at a Shia mosque during Friday Prayers.
Speaking earlier Cameron said: "We need to deal with this poisonous narrative that is turning so many minds. They claim to do this in the name of Islam, but it is not Islam is a religion of peace and this is a perverted ideology."