A new video released by the Islamic State (Isis) apparently shows two Turkish soldiers captured in Syria being chained and burnt alive. In the wake of the chilling 19-minute video being released online, reports emerged that Turkey has blocked Twitter, Facebook and YouTube fearing that the two men will be identified.
The footage, titled The Cross Shield and released via the terrorists' channels on Thursday (22 December), depicts the two soldiers caged in the countryside, thought to be near Aleppo.
Reuters have since revealed that Turkish military officials admitted last month to losing contact with two soldiers in northern Syria - although there is no indication when this latest video was recorded.
The footage ends when a jihadist eventually ties a rope to each of the soldiers and they are set alight.
The video resembles a similar Isis execution in 2015 when Jordanian pilot Moaz al-Kasasbeh was burned alive in a cage by the militants.
Isis warlord Abu Bakr al-Baghdadi has previously labelled Turkey an "apostate" nation for their behaviour fighting his extremists in Syria.
There are unconfirmed reports that one of the men executed was Sefer Taş (aka Sefter Taş), abducted in southern Turkey in September 2015, and that the other soldier was abducted near al-Bab in Aleppo province on 29 November.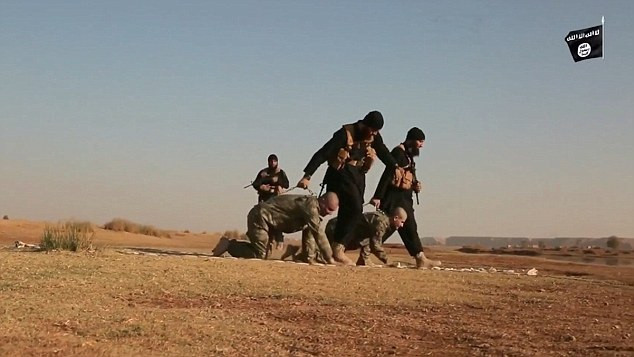 Turkey has joined Russia and Iran this week in peace talks that could lead to a ceasefire between Syrian President Bashar al-Assad and rebel fighters in the embattled city of Aleppo. The trio reached an agreement on Tuesday (20 December) to act as guarantors in negotiations between the warring factions.