Muslims in Barcelona marched in protest against violent extremism on Saturday 19 August, two days after Islamists killed at least 14 people in Catalonia.
The group carried signs saying 'Islam is Peace' and 'Not in My Name ' as they marched through Plaza de Catalunya near Las Ramblas in the city centre, where 13 people were killed and more than a hundred injured as a van ploughed through the popular tourist destination last Thursday.
A woman was killed and seven people, including a police officer, were wounded in a related attack in nearby Cambrils shortly afterwards.
"We are also victims because we are hurt by what happened, but secondly, we are also hurt because people are generalising, they are looking negatively at us, are insulting us in the streets," Aziz Cetuani Farcho, a Moroccan woman living in Catalonia told Euro News.
Another Moroccan-born protester, Abdel Karim, said: "It could have happened to me too."
He added: "I am Muslim, I am a person who does not harm anybody. I pay my taxes and thanks to this country I can get what I want. I am not a violent person. I feel so sorry for what happened to these people who are people just like me."
Spanish authorities say they have now dismantled the terror cell responsible for the attacks. They said the men had been radicalised by Moroccan imam Abdelbaki Es Satty.
Es Satty has also been linked to the al-Qaeda-inspired 2004 Madrid bombings, which killed 190 people and injured 2,000 more.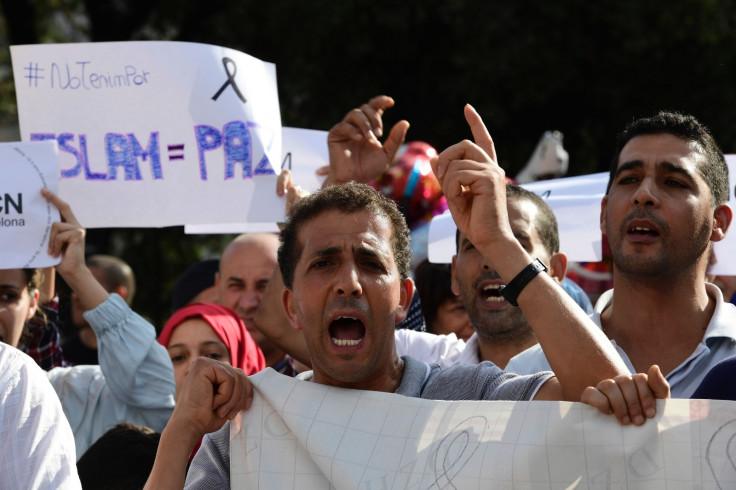 Belgian media have also reported that he was staying in the notorious Brussels suburb of Vilvoorde between January and March 2016.
He is believed to have been killed in an accidental explosion at a house being used as a bomb-making factory on Wednesday night, prompting the rest of the group into action.
On 22 March 2016 32 people were killed in coordinated suicide bombings in the Belgian capital.
Police are still on the hunt for Younes Abouyaaqoub, a Morrocan 22-year-old, who is believed to have driven the van down Las Ramblas. The other members are said to have all been either arrested or killed.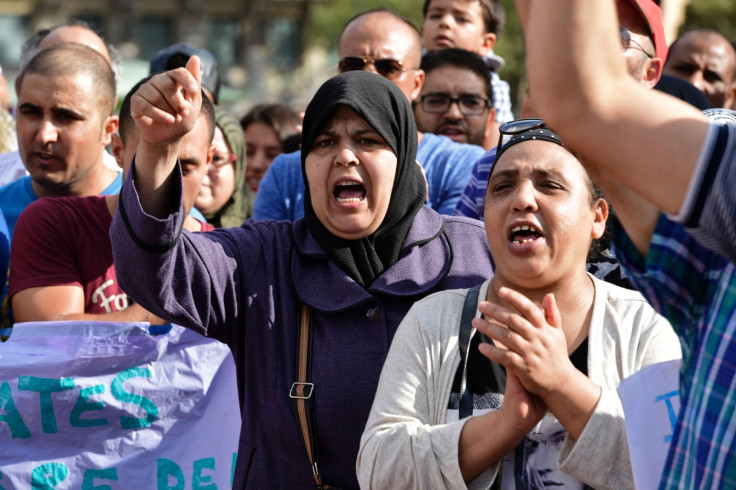 Mosques across Catalonia and the rest of Spain have been targeted in the aftermath of last week's attacks.
A mosque in Seville was daubed with graffiti threatening to behead Muslims with machetes and said "Killers you're going to pay", while another mosque was attacked with flares by a gang in Granada, according to the Daily Mail.
Right-wing group Hogar Social has been accused of carrying out the attacks. In 2015, the Citizen Platform Against Islamophobia said there had been a 500% increase in the number of Islamophobic incidents reported to them.