Abdelbaki Es Satty: The radical imam behind Barcelona terror attack
Abdelbaki Es Satty is reported to have been radicalised while in prison.
Following the attack in Barcelona on Friday 18 August that left 15 people dead, it has emerged that the alleged ringleader was linked to the deadly 2004 Madrid train bombings. A manhunt is taking place across Europe to track down the driver who rammed down dozens of pedestrians before running away.
Police believe Younes Abouyaaqoub has escaped into France, while Abdelbaki Es Satty and fellow plotter Youssef Aallaa died in an explosion in Alcanar.
It has been revealed that Es Satty may have been radicalised while in prison. In 2012, he was sentenced to two years in prison for smuggling hashish between Morocco and Spain.
He was locked up alongside Rachid Aglif, who was in the middle of an 18-year sentence for his role in the 2004 bombings.
More than 190 people were killed and 2,000 injured in the March 2004 attack when an al-Qaeda linked terror cell detonated bombs on trains during rush-hour, it was the worst terror attack in Spanish history.
According to reports, Es Satty wasn't religious prior to entering prison and may have been influenced by inmates such as Aglif during his time inside.
The chief of police for the Catalan region, Josep Lluis Trapero, said that the terror cell contained 12 people with links to the town of Ripoll, which was where Es Satty had been spending time as an imam after leaving prison.
Police also confirmed that none of the individuals who had been identified for their involvement in the Barcelona attack had been known by the authorities.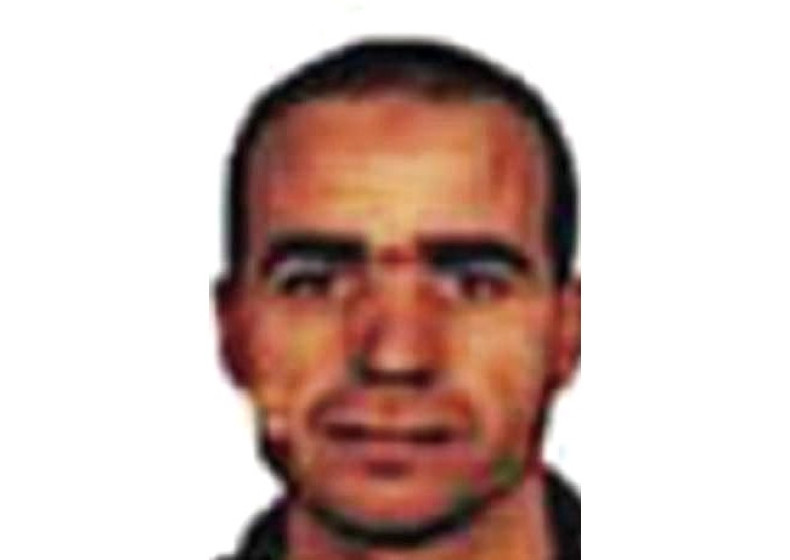 Locals in Ripoll explained that Es Satty taught Arabic to children in the town but had recently begun making regular trips to Belgium, where many of the recent terror attacks across Europe have been planned.
Hammou Minhaj, 30, secretary of the mosque in Ripoll, said: "Four months ago the police came and they checked we had the right papers. It was just a routine check and everything was in order.
"The mosque checked his knowledge of the Quran only. We did not check his background, we did not check his CV."
Police believe Es Satty died alongside Youssef Aallaa at the explosion in Alcanar where 120 gas canisters had been discovered.
Traces of the explosive TATP, known as the 'Mother of Satan', was also found. TATP was used in attacks in Brussels, Paris, Manchester and the 2005 London Tube bombings.
It is thought Es Satty, after leaving prison, radicalised the cell in Ripoll and persuaded them to carry out the attack in Barcelona.
Three vans were hired by the cell, suggesting that new attacks were imminent, but the explosion in Alcanar forced them to change their plans.