Islamic State militants claim responsibility for bombings in Bangladesh that killed one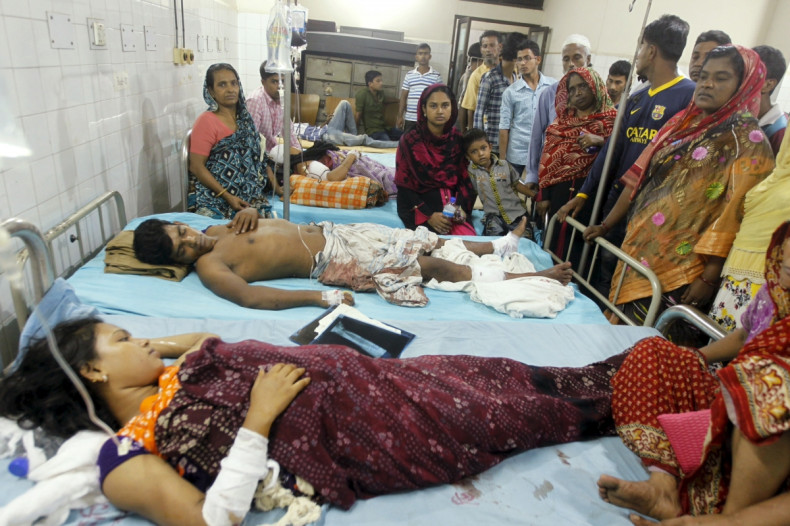 Islamic State militants claimed responsibility for a series of bombings targeting Shia Muslims in the Bangladesh capital of Dhaka yesterday (23 October). One person was killed and more than 100 injured as a crowd gathered in the capital for the Ashura procession, when Shiite Muslims mourn the death of a grandson of Islam's Prophet Muhammad.
A 14-year-old boy died on the spot after three small bombs were thrown outside the Hossaini Dalan.
The monitor group SITE cited ISIS sources who said "soldiers of the Caliphate in Bangladesh" detonated explosive devices in Dhaka during "polytheist rituals". It is understood that four suspects have been arrested by authorities in connection with the bombing. The incident occurred at Huseni Dalan, a 17th century learning centre for Shiites in the old part of Dhaka. Five bombs were reportedly thrown at the procession and police had seized two of the explosives.
Bangladesh's interior minister Muhiuddin Khan Alamgir had previously told news sources that no militants were involved and the blasts and that they were not linked to an attack that killed 16 people at a Shia procession in Pakistan hours earlier. Witnesses reported scenes of panic with people fleeing the scene directly after the blast.
Attacks against Shiites in Sunni-majority Bangladesh have been rare. Police sources described the incident as a "sabotage".
"There were some 20,000 people in and outside the building at that time. They were preparing to hold the annual Muharram mourning procession when the three (bombs) were exploded," deputy commissioner of Dhaka Police Mofiz Uddin Ahmed told AFP.
Ashura marks the climax of the holy month of Muharram when Shiites hold processions to mourn the martyrdom of Imam Hussain at the Battle of Karbala in Iraq in 680AD.
The blasts are believed to be the first attack on Shiites in Bangladesh. In the past two years Islamic militant groups have killed more than a dozen Sufi Muslims and attacked Hindus and Christians.
All India Radio News tweeted: "US, Britain condemn bomb blast attacks on the Shia community in Old #Dhaka early this morning."
US, Britain condemn bomb blast attacks on the Shia community in Old #Dhaka early this morning

— All India Radio News (@airnewsalerts) October 24, 2015