Syria: Damascus gallery fights war brutality with art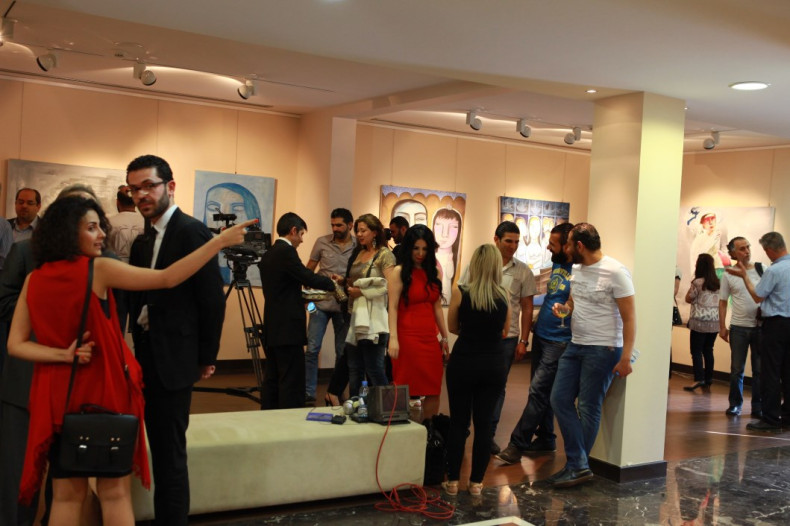 These days Aws Raya spends most of his time alone in what, just a few years ago, was one of the symbols of a thriving cultural scene at the heart of Damascus. Situated in the upmarket Mazeh district, the Tajalliyat Art Gallery was opened in 2009 to cater for the Syrian capital's growing appetite for culture. Six years on, four of them spanning the ongoing civil war, visitors are as scarce as hen's teeth, but the gallery is fighting to survive and remains open.
"It's sad," Raya, Tajalliyat's executive manager, told IBTimes UK in reference to the empty rooms where art on display wilts unviewed. There are, however, some notable exceptions to Raya's solitude.
Damascenes do come out in numbers – if there is no mortar shelling – when the gallery throws an event or launches a new exhibition. Such rare occasions have become a refuge for many who seek shelter and more importantly a mental escape even – if only for few hours, he says.
Before the conflict, Damascus offered a myriad of cultural distractions but these have now become so scarce the locals have developed "a thirst for culture", according to the 28-year-old. Thus the events that the gallery organises now draw a large and mixed crowd, including people more interested in meeting others inside a bubble of normality than in art itself.
"They are trying to get away from war and politics and just live happy for a moment between art and peaceful people," Raya says, adding that, on opening days, a few hundred people turn up, matching the pre-war turnout. "The only difference is that now on the second day there are fewer, on the third there are maybe five and on the fourth there is no one," he says with a melancholic laugh.
Setting up an exhibition in Damascus has become a hard task. Before a regime crackdown on street protest developed into civil war, the gallery billed itself as a space for "cultural, intellectual, and artistic meeting". Only a few months before the first protesters took to the streets, it featured in a CNN travel article on the youthful side of Damascus. It had housed the first Salvador Dali exhibition in Syria, hosted international artists and held symposiums and Pecha Kuchas, a Japanese-format event to promote creative exchange.
Thus far in 2015, it has been able to organise only two events. The last one was in May and the next will not take place before the new year. "During war art is not a priority," says Raya. "We have to fight to continue going."
The first concern is security. Although the gallery is located in a predominantly safe area, near a government-held military airport, mortar fire has been an issue over the past four years, with staff never sure what a day will hold. Getting art in is also an problem as the conflict causes shipping delays and carriers have endless checkpoints to get through.
Art, war and Islamic State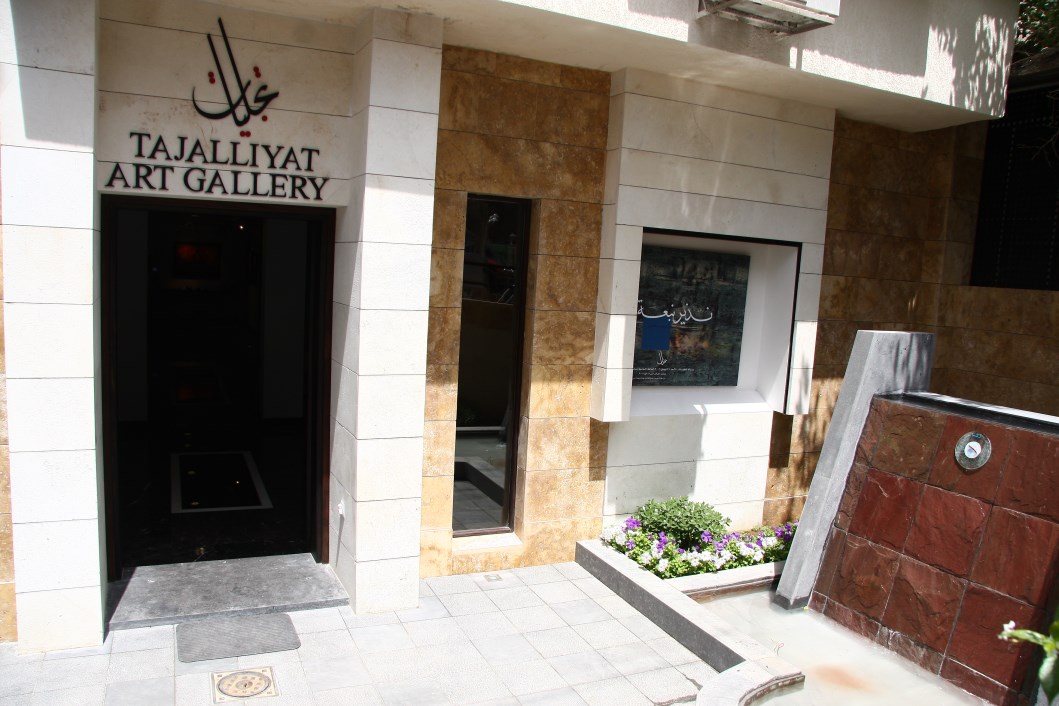 However the main challenge is arguably finding artists willing to take part in an exhibition in the capital of a war-torn country. Tajalliyat, which mainly relies on and supports local artists, has been forced to open a second branch in Beirut.
Many artists have fled Syria for Lebanon, while others prefer to have their work showcased abroad because remuneration is higher. "In Syria people simply can't afford to pay the same amount," Raya says.
Artists' production has also been directly affected by the war. Youssef Youssef, a painter from the north east Kurdish city of Qamishli, was caught up in an Islamic State (IS) offensive in the region last year, Raya says.
He lost members of his family to a bombing and nothing was heard from him. For months the gallery received no news about him despite Raya's numerous efforts to get in touch.
When he finally reached the artist, Raya sought to persuade him to leave his beloved hometown for Damascus in order to recover his peace of mind. After a few months of failed attempts, Youssef relocated to the capital. "It took him another month to start drawing again," Raya says.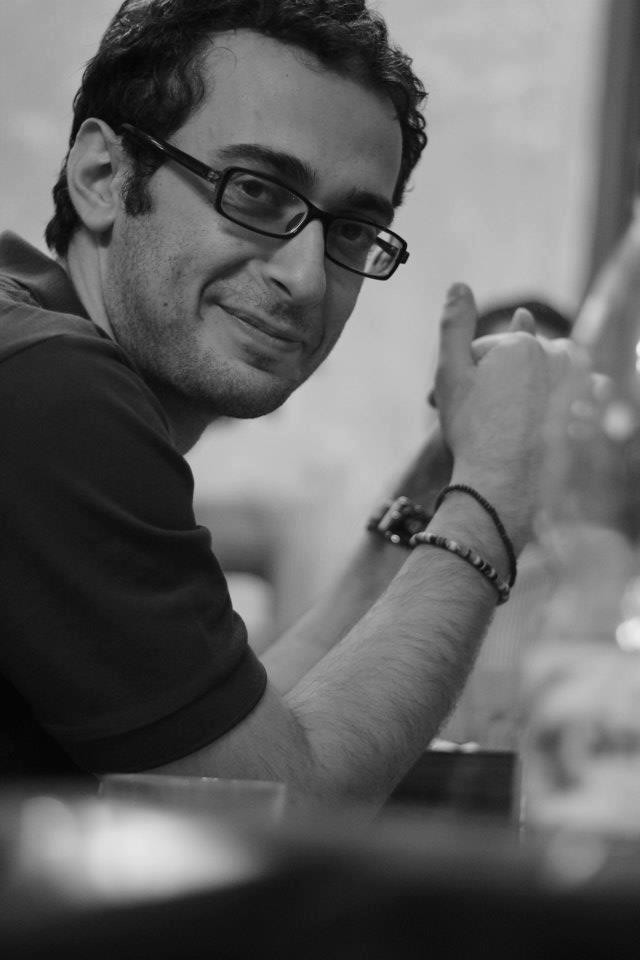 Aws Raya executive manager of Tajalliyat Art Gallery in Damascus
Tajalliyat
Youssef's parents stayed behind while other relatives left the country, adding to the more than 4 million people who have poured out of Syria to become refugees. "I believe two of his brothers are in Germany now," Raya adds. Qamishli is currently controlled by Kurdish militias. Sculptor Jamil Kacha, from Jeser Alshoghour, another artist sponsored by Tajalliyat, was also displaced by fighting.
The conflict has crept into painters' subject matter. "Some of them now chose grey shades and have scenes of destruction in the background," Raya said. "Others are determined to use a lot of colours producing a bright artwork to make the viewer feel better."
Syrians fleeing the war also include art collectors. Some tried to sell off their masterpieces to fund a new life abroad and, in a couple of instances, Tajalliyat was offered some objects, but he says the price was too high for the gallery's pockets.
More than 250,000 people have died since the beginning of the war, according to the UN. Cultural heritage has also fallen victim to the conflict, with numerous UN-protected ancient sites blown up by Islamic State militants and artworks looted or destroyed.
Raya says he has made it his life's mission to try and preserve some of the country's culture. He claims that nurturing and educating people's minds through art can help overcome the brutality of war, mend divisions and possibly help bring the conflict to an end.
"That's the way we are trying our best not to close Damascus. We hope art maybe can find some peace," he says.