The alleged perpetrator of the London terror attack, which left four people dead and many more injured, is believed to have had links to the Birmingham area.
Khalid Masood, 52, has been formally identified by police as the man behind the terrorist attack. Born in Kent, police said he was most recently living in the West Midlands.
The suspected motives of Masood – who was shot dead by police after he fatally stabbed an unarmed officer in the grounds of the Palace of Westminster – have not yet been made public by investigators. But the terror group Isis claimed through its propaganda agency Amaq that it had inspired him.
Several arrests have been made in Birmingham in connection with the attack, as well as in London and other parts of the UK. The vehicle used to mow people down on Westminster Bridge was rented in Birmingham from Enterprise.
An address near to the car rental place, on Hagley Street in Birmingham, was raided by armed police. One neighbour told the Press Association: "The man from London lived here." Areas of the city were cordoned off by police as they investigate the attack.
Birmingham is, according to a recent report by an anti-extremism think tank, the UK's #2 city after London for Islamist terrorism.
Research by the Henry Jackson Society released in March found that 18% of all people convicted of Islamist-related offences (IROs) between 1998 and 2015 were resident in the West Midlands, second only to London at 43% and ahead of North West England at 10%. Moreover, 80% of those individuals in the West Midlands lived in Birmingham.
There have been a number of high-profile terror cases with Birmingham at the centre.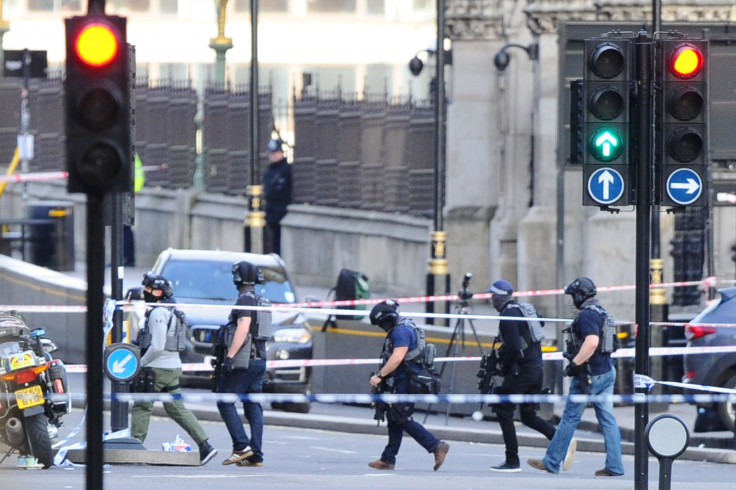 In 2013, the three leaders of an Islamist terror cell in Birmingham were convicted of a plot to detonate eight rucksack bombs in an attack one of the men hoped would rival 9/11 and create a "mini war zone" in the city.
Al-Qaeda-inspired Irfan Naseer, Irfan Khalid and Ashik Ali were give a combined 51 years in prison between them. A further eight junior members of the same cell were also convicted and given smaller sentences. Several had received bomb-making training in Pakistan.
The same year, six men were convicted of plotting to bomb a rally by the English Defence League (EDL), a far-right group, in the West Midlands. Omar Mohammed Khan, Mohammed Hasseen, Anzal Hussain, Mohammed Saud, Zohaib Ahmed and Jewel Uddin from Birmingham were all jailed for up to 19-and-a-half years for the plan.
Moinul Abedin was sentenced to 20 years in prison in 2001 for turning his terraced Birmingham home into what prosecutors called a "bomb-making factory", with Islamist literature and explosives manuals found at the address, along with equipment to make the deadly weapons.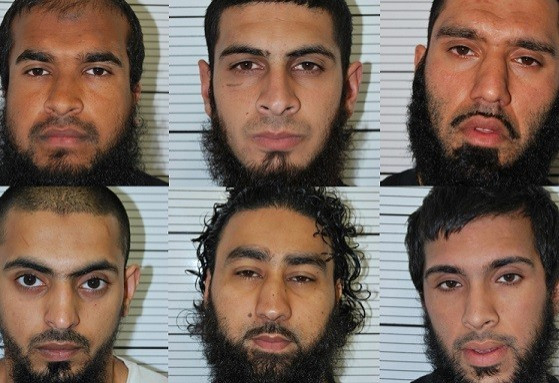 Birmingham has a large Muslim population. Those who identified as Muslim in the 2011 census accounted for 21.8% of the city's total population. By comparison, for the whole of England and Wales Muslims account for just 4.8% of the overall population. In London, Muslims make up 12.4% of the city's people.
Concerns have been raised by the Department for Education and schools regulator Ofsted about 'Trojan Horse' plots by Islamists to infiltrate the governance of schools in Birmingham and covertly introduce a hardline Islamic curriculum and teaching practices. Whistleblowers in Birmingham schools have come forward to raise the alarm.
A 2014 government-commissioned investigation into the issue led by Peter Clarke, a former counter-terrorism chief at the Metropolitan Police, uncovered evidence of attempts by Islamists to take over schools in the Birmingham area.
Clarke's report, based on thousands of documents and 150 witness interviews, said there had been a "sustained and co-ordinated agenda to impose upon children in a number of Birmingham schools the segregationist attitudes and practices of a hardline and politicised strain of Sunni Islam".
He said there was "very clear evidence that young people are being encouraged to accept unquestionably a particular hardline strand of Sunni Islam that raises concerns about their vulnerability to radicalisation in the future". Around 5,000 children were at the schools in question.
"Left unchecked, it would confine schoolchildren within an intolerant, inward-looking monoculture that would severely inhibit their participation in the life of modern Britain," Clarke added.
The schools were placed into special measures and the head of Ofsted at the time, Sir Michael Wilshaw, oversaw changes in their governance. Several teachers and governors implicated in the plot were banned from working in the education sector.