Israel: Benjamin Netanyahu's government brings in harsher law to jail stone throwers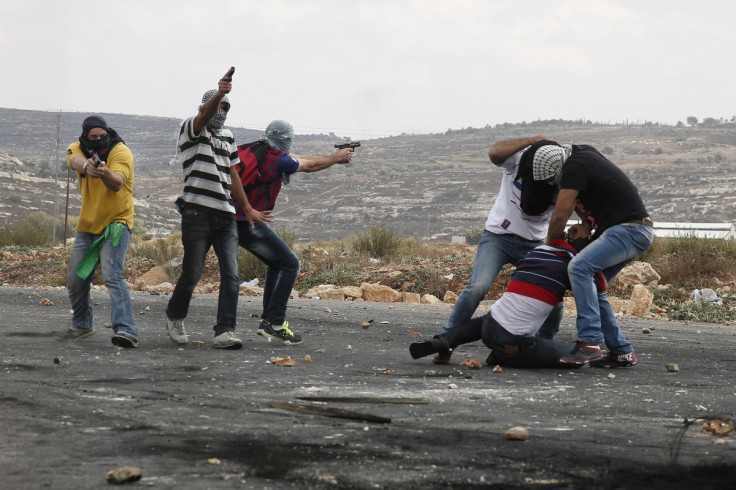 Lawmakers in Israel have voted to impose a minimum three-year jail sentence on stone throwers, besides agreeing to punish parents of children convicted of the offence. The existing law did not prescribe a minimum sentence for stone throwers. The amended law also adds rocks to the list of "harmful tools" in the country's penal code.
"The punishment for throwing rocks is far from reflecting the ramifications and the death they cause. A minimum punishment is necessary to create a deterrent and uproot the assumption that 'it's just a stone'," Nissan Slomiansky, the Knesset Law, Constitution and Justice Committee chairman who presented the bill, told the Jerusalem Post.
The existing law prescribes a sentence of 10 years for stone throwers if prosecutors are unable to prove harmful intent, and a tougher sentence if it is established that the attacker sought to cause bodily harm. Additional jail terms of up to five years are added for those who "obstruct" police or law enforcement activity.
The approval of the new law comes weeks after Israeli Prime Minister Benjamin Netanyahu pledged tougher penalties on those who pelt security forces with rocks. Most recently, a 65-year-old Israeli died in east Jerusalem when he lost control of his car which police say was caused by Palestinian stone throwing.
If convicted of the offence, the individual would have his or her social security benefits cut off while in jail. If a child is convicted of a security crime or of rock-throwing, his/her parents will also not receive the social security benefits while he/she is serving the sentence.
This provision under the Israeli civil law will be applicable in occupied East Jerusalem which has been marred by such incidents in the past few months. Palestinians in the rest of the occupied West Bank, however, are still subject to Israeli military law. Israel and the Palestinian Territories have seen an increase in violence this year which many say has been incited through social media.
Critics of the latest law, however, say that it will not help stem the current violence but will instead inflame already simmering tempers. "Fires cannot be put out with gas and this law is throwing gas on a fire. There is no logic in punishing a father whose son threw a rock while the father of a child who stabbed his friend in school won't be punished," said Knesset Member Jamal Zahalka.
© Copyright IBTimes 2023. All rights reserved.