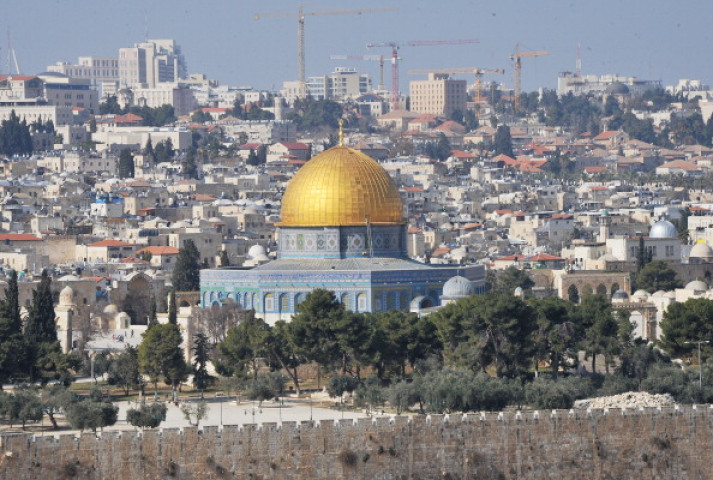 A member of Israeli PM Benjamin Netanyahu's coalition is formulating legislation to put strict limits on the Islamic call to prayer, known as the Athan, from mosques in Jerusalem and across Israel.
The legislation, that is likely to attract accusations of religious intolerance from Israel's Muslim minority, claims the prayer calls generate, "intolerable noise" that disrupts citizens' sleep.
"Hundreds of thousands of citizens in Israel, in the Galilee, the Negev, Jerusalem and other areas in central Israel suffer on a common basis from noise that is triggered by muezzin calls in mosques," states the bill, reported The Telegraph.
A muezzin is a Muslim appointed at a mosque to announce and recite the call to prayer, five times a day.
Parliamentarian Robert Ilatov is sponsoring the bill and supporting him is Israel's Minister of Foreign Affairs Avigdor Lieberman.
The bill will be presented to the ministerial committee for legislation in the next few weeks and would grant the interior minister the autonomy to decide whether or not public address systems can be installed in "homes of prayer" –which in turn will permit Muslim calls to prayer to be banned altogether from mosques if the minister wills.
"Freedom of religion and worship is a universal freedom to which everyone is entitled in each democratic state, and of course in Israel. This does not imply that further rights can be trampled, such as the right to conduct a normal daily routine that incorporates peaceful and uninterrupted sleep in the course of the night," said Ilatov in an interview with the Yedioth Ahronoth newspaper.
A similar proposal for a change in legislation was put forward by Yisrael Beiteinu and explicitly supported by Netanyahu, but was scrapped in 2011 after cabinet members claimed it would spur division.
An estimated 20% of Israel's population comprises of Arabs with most of them being Muslims.