Israeli soldier Elor Azaria guilty of manslaughter after shooting wounded Palestinian in the head
The controversial case over the shooting in March 2016 has sent shock waves across Israel.
A Tel Aviv court ruled on 4 January that Israeli soldier Elor Azaria is guilty of manslaughter for the death of Palestinian attacker Fatal al-Sharif. 20-year-old Sergeant Azaria will be sentenced for the crime at a later date, Reuters reported.
Azaria shot Sharif in the head while he was immobilised on the ground in March 2016. The incident sent shock waves across Israel after a video of the shooting was posted online.
In the footage Azaria appears to shoot Sharif, who had earlier stabbed an Israeli soldier in Hebron in the occupied West Bank, as he lies on the ground with apparently no provocation.
High-profile politicians have rallied round Azaria since the start of his trial in May. In the aftermath of the shooting Prime Minister Benjamin Netanyahu called the recruit's father, expressing sympathy.
Hard line protestors clashed with security forces as a two-hour long verdict was read out in court, holding placards in support of Azaria.
However, judges were damning of the soldier's conduct and the actions of the Israeli Defence Force following the shooting. They said Azaria had shot the Palestinian assailant "without reason" and roundly rejected the argument that Sharif was already dead at the time of the shooting.
"The terrorist did not pose a threat" one of the justices said , adding it was Azaria's bullet that killed the Palestinian.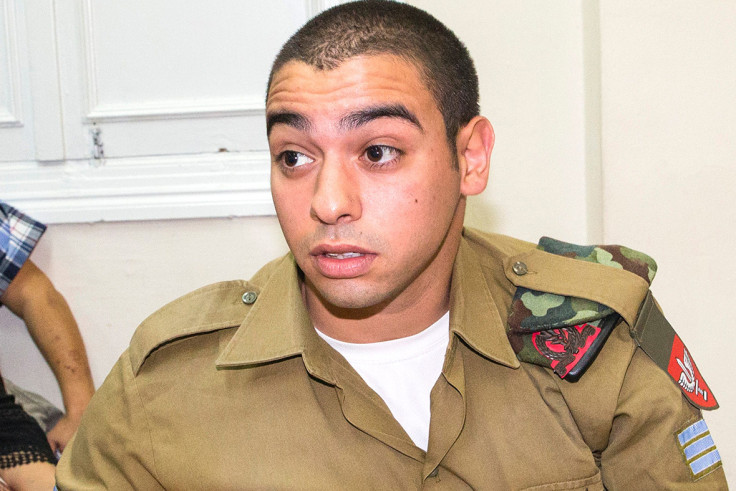 © Copyright IBTimes 2023. All rights reserved.