Israel's Mossad recruited notorious SS hero to assassinate Nazi scientists in Egypt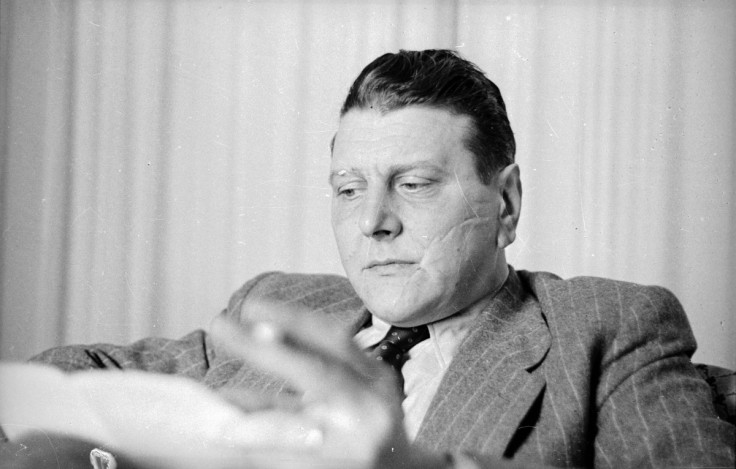 An SS officer and personal favourite of Adolf Hitler worked as a hitman for Israeli spy agency Mossad, it is claimed. Otto Skorzeny, a lieutenant colonel in the Waffen SS was awarded an Iron Cross by Hitler after rescuing Italian fascist dictator and Nazi ally Benito Mussolini from captors in 1943. His exploits as commander of an elite guerilla squad earned him the grudging respect of British and US intelligence, who dubbed him "the most dangerous man in Europe".
Mossad sources and others with access to Israeli secret archives told Ha'aretz that in 1962, Skorzeny assassinated rocket scientist Heinz Krug. The scientist had worked with Wernher von Braun on the V2 rockets, which were launched on London to devastating effect during the closing phases of World War II. Krug disappeared in Munich without trace; at the time he was working on a missile programme for the Egyptian government.
Stopping Egypt's missile programme was among Mossad's top priorities. After receiving several threatening letters and phone calls, Krug hired Nazi hero Skorzeny as a bodyguard.
However he was unaware that Skorzeny was secretly in the employment of Mossad.
The two drove in Krug's white Mercedes to a forest north of Munich. They were accompanied by two other men, who Skorzeny claimed would act as part of Krug's team of bodyguards. Skorzeny shot Krug dead, and the three destroyed his body with acid.
Recognisable from a broad duelling scar that ran down his face, Skorzeny was a committed Nazi and admirer of Hitler, joining the Austrian branch of the Nazi party in 1931 when was 23. After the outbreak of World War II in 1939, he joined Hitler's personal bodyguard, the Leibstandarte SS Panzer division.
The Mussolini rescue was far from the only daring mission Skorzeny was involved in. In September 1944, when Hungary's dictator, Admiral Miklos Horthy, was attempting to sue for peace with the Soviet Union as its power collapsed, Skorzeny led a squad who kidnapped him. Horthy was replaced by hardliners who sent thousands of Hungarian Jews who had escaped the Holocaust to their deaths.
Skorzeny was interrogated by the US after the war, but acquitted in 1947. He escaped US custody, reportedly with the help of the CIA, and settled in Spain.
Mossad tracked him down to Madrid, and instead of assassinating him, instead persuaded him to work with them. Skorzeny agreed to help the Israeli secret service if they had his name removed from Simon Wiesenthal's list of wanted Nazis. Wiesenthal did not agree to the request, but Mossad faked a letter from the Nazi hunter claiming that Skorzeny's name had been deleted.
"I met and ran Skorzeny," Rafael Eitan, the former Mossad officer who successfully abducted Adolf Eichmann and brought for him for trial in Israel, told Ha'aretz. Eitan was a key member of the Mossad team who plotted the Krug killing.
Skorzeny died of cancer in Spain in 1975. At his funeral in Madrid, SS colleagues gave the Nazi salute, unaware the man they had gathered to remember was also an Israeli spy.
© Copyright IBTimes 2023. All rights reserved.