The man responsible for the death of 39 people at the Istanbul Reina nightclub on New Year's Eve asked for death penalty in his testimony, the Turkish press reported on 13 February.
34-year old Abdulkadir Masharipov admitted to being a member of the Islamic State militant group (Isis) during a questioning at an Istanbul court.
"If I am sentenced to death, that would be good," he said, the Daily Sabah reported. The attacker defended himself saying he did not think he committed an attack against the Turkish state, as his primary targets were Christians.
"My purpose was to kill Christians," he said, as quoted in the Hurriyet newspaper. Echoing the statement put out by Isis claming responsibility for the attack, he said: "I took revenge. I do not regret what I did."
Masharipov said he originally headed for Taksim square, but that the heavy police presence made him look for a different target. That is when he headed for the Reina, which was not as well-guarded.
''During the attack, once I ran out of bullets, I threw two hand grenades on the victims. I had a third one. I tried to detonate it next to my face, but that did not blow up properly," he said. "I survived, but I entered the Reina to die".
According to his testimony, Masharipov had recorded a video message to his family days before the attack, inviting his son to follow his example and train to become a suicide bomber. The Hurriyet newspaper reported that he is married with two children, is a dual Uzbek-Tajik national and speaks Russian, Arabic, Chinese and Turkish, as well as Uzbek.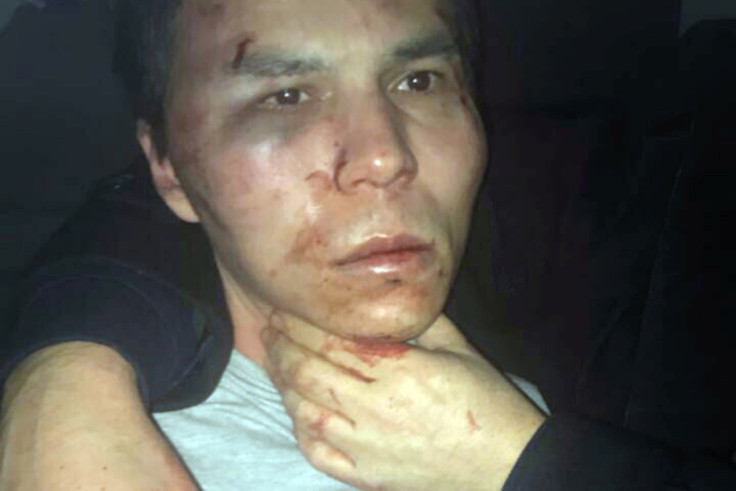 Masharipov was trained by IS militants in Afghanistan and Pakistan, and said he was receiving orders from a militant based in Syria, Abu Jihad. He was caught after a two-week manhunt, on 16 January.