Ten people have died after a lift plunged 32 floors at a building site in Istanbul.
The incident occurred at the Torunlar Centre site on Saturday (7 September).
Prime Minister Ahmet Davutoglu described the tragedy as "very painful and very saddening" and said an investigation would be launched.
Istanbul's governor, Huseyin Avni Mutlu, added: "The laws are clear, if anyone is not abiding by these laws they will be held accountable."
Eight people have been detained in connection with the deaths.
The incident sparked riots in the street, as hundreds of people protested at the country's poor worker safety records.
Riot police were dispatched after skirmishes broke out.
The Torunlar Centre is being built on the former site of Galatasaray football club's Ali Sami Yen stadium.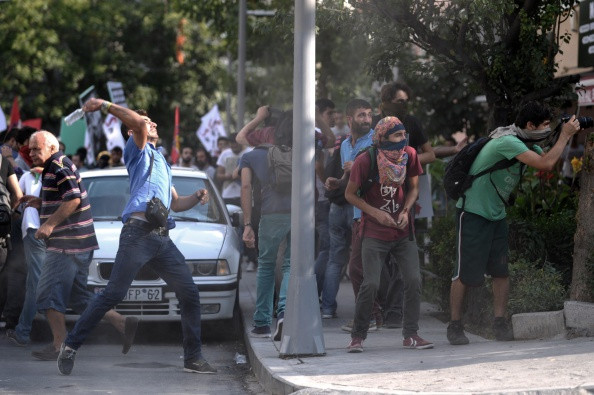 Thirty-six of the tower's 42 floors have already been completed, local media reported.
The accident comes four months after 301 miners were killed in an explosion and a fire at a coal mine in western Turkey.
The country's worst ever mining disaster lead to protests over corruption and the implementation of safety standards.