Italian police on Sunday (9 July) raided a "fascist beach club" in Venice dedicated to Benito Mussolini's dictatorship. The club has bathing huts adorned with Mussolini's pictures and signboards praising the infamous Nazi gas chambers.
The club now faces closure and its owner - Gianni Scarpa, 64 - could be prosecuted for the offence of "apologia of fascism", judicial sources said.
Italy's Digos anti-terrorist unit led the raid at the Punta Canna beach club at the Adriatic resort of Chioggia, Venice on the orders of a Venice magistrate, following an expose of the club's fascist ideology by the Italian newspaper La Repubblica.
The club has space for 650 holidaymakers and sunbathers living there exchange stiff-armed salutes to greet each other. A placard at the entrance to the club's car park read: "Anti democratic, regime-run zone. Don't break our balls."
Other placards around the property state: "Rules – order, cleanliness, discipline, severity ... defence of property shooting at close range, if you don't like it I don't give a toss!" and "service for customers only, otherwise truncheons to the teeth!"
A sign for the club lavatories notes that the toilets are for men, women as well as "for lesbians and gays".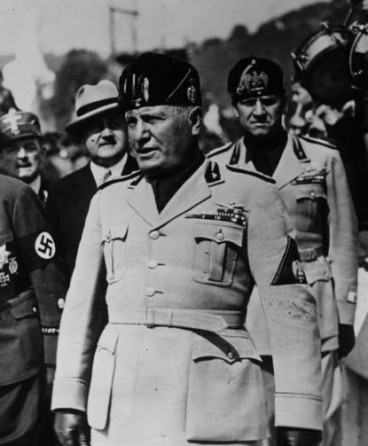 However, the "entry to the gas chambers" is forbidden in the property, according to another placard, which read: "My rules are in force here." It has Scarpa's image standing in front of a white cabin door decorated with the words "Gas chamber, entry forbidden".
Scarpa reportedly broadcasts "communiques" over club loudspeakers every 30 minutes, telling the visitors that democracy "disgusts" him and that he will fight against "the human scum in the world, which is 50% who luckily can't come in here".
His message also targets the use of drugs. "I am in favour of total extermination of drug addicts," he states in his so-called communiques.
Noemi Di Segni, president of the Italian Jewish Community, criticised civic authorities for not noticing the presence of the beach club. "I am very disturbed ... it is grave that it is left up to journalism, and not the authorities, to denounce such shameful cases," she said, the Telegraph wrote.
"Where are the politicians and institutions who should be vigilant? The images we have seen are an outrage to the memories of the Shoah and offence to the democratic institutions of our country," she added.