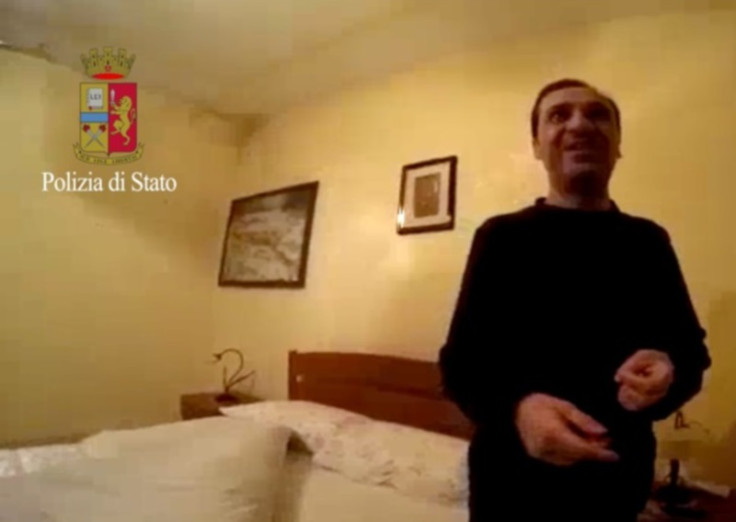 A notorious Calabrian mafia boss from the infamous 'Ndrangheta crime syndicate who was nicknamed 'The Dancer' has been arrested after six years on the run. Marcello Pesce is believed to be a senior member of the Pesce crime family, one of the 'Ndrangheta's most powerful clans.
Dubbed 'U ballerinu' or 'The Dancer' after his fondness for clubs and dancing, Pesce was arrested on Thursday 1 December in what was hailed as a "beautiful" victory for Italian authorities who had been hunting him since 2010. In that year he was convicted of mafia association and sentenced to 15 years in prison which was later raised to 16 years after an appeal.
The secretive 'Ndrangheta syndicate is rumoured to be the most successful Italian mafia operating outside of Italy, importing cocaine from South America via Africa. The syndicate is said to have global links with Colombian cartels, Mexican crime gangs and mafia families across the US.
But despite their success at usurping Sicily's Cosa Nostra and the Naples-based Camorra as Italy's most influential mafia exports, they remain prevalent in the mountainous areas of Calabria. And it was in Pesce's home town of Rosarno where he was apprehended living in a flat.
Italian prosecutor Gaetano Paci described Pesce as intelligent, educated man, according to the Agence France Presse. Police were said to have found books by French novelist Marcel Proust and philosopher Jean-Paul Sartre at the address.
"Today is a beautiful day for Italy: Marcello Pesce, one of the most dangerous mafia figures still at large was brought to justice," Interior Minister Angelino Alfano posted on Twitter.
Feared to have fled overseas, police allege that Pesce is the ruthless head of a clan that controls drugs arriving at the port of Gioia Tauro in Calabria. He has also been suspected of exploiting migrant workers employed illegally in agricultural land in the area.
The Local Italy, reported that some of his former allies have testified against him saying he ordered several killings, including an associate who had refused to kill a man blamed for a car accident in which Pesce's wife died.