Italian mafia: 'Ndrangheta boss Ernesto Fazzalari nabbed in Calabria after 20 years
Fazzalari, on the run since 1996, was involved in a 'Ndrangheta turf war that killed 32 in Taurianova
One of Italy's most wanted mafia bosses has been arrested after 20 years on the run. Ernesto Fazzalari, 46, was captured as he was sleeping in his hideout in Italy's southern region of Calabria, home to the crime syndicate known as 'Ndrangheta, according to reports on Sunday (26 June).
Born on 16 September 1969 in Taurianova, Reggio Calabria, Fazzalari has been a fugitive since 1996.
Angelino Alfano, Italy's minister of interior, confirmed the arrest in a post on Twitter. He described Fazzalari as one of the most dangerous criminals. "His escape is over. No-one can escape from justice," added the minister.
Prime Minister Matteo Renzi thanked judges and security forces in a Tweet. "Thank you to the judges and the forces of order. Viva l'Italia,"he said.
"He went from his sleep to the handcuffs of the Carabinieri paramilitary police after 20 years on the run," Col. Lorenzo Falferi told reporters in Reggio Calabria, according to Associated Press.
Fazzalari was involved in a 1989-1991 turf war between clans that caused the death of at least 32 people in Taurianova.
The mafioso was wanted for crimes including murder, drug and weapons trafficking and robbery. In 1999, he was put on trial in absentia and received a life sentence for his role in the Taurianova feud.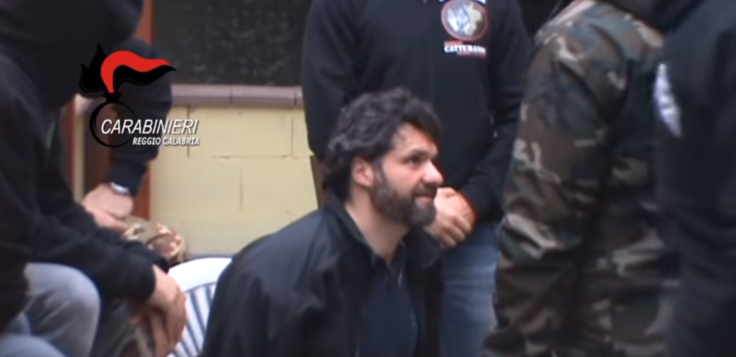 What is the 'Ndrangheta?
In recent years, 'Ndrangheta has become Italy's most powerful and feared mafia group. Part of its criminal success is owed to its secretive nature. As clans are founded on strict blood ties, members rarely turn informers, making detectives' work harder.
'Ndrangheta is widely regarded as the group that has filled the void left by Sicilian mafia Cosa Nostra on the international drug trafficking stage, gaining the crown of Europe's biggest drug cartel.
A series of recent investigations has showed how its clans have become the favourite business partners for US mafia families, previously tied to the Sicilian mob.
Besides drug trafficking, 'Ndrangheta gangs are involved in pretty much any profitable illicit activity, but prostitution, according to Ciconte, a professor of organised crime history at Rome's University.
Read more on Italian mafia here.
© Copyright IBTimes 2023. All rights reserved.