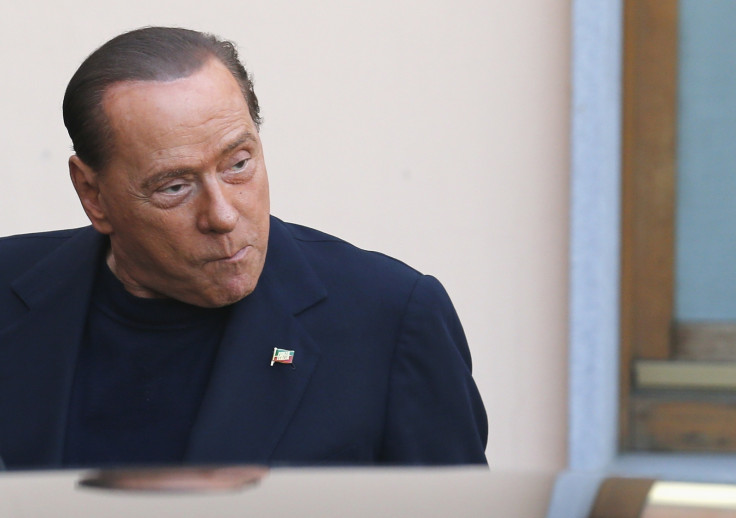 Former Italian prime minister Silvio Berlusconi has been admitted to hospital in Milan, northern Italy, due to a heart problem. Berlusconi, 79, attended San Raffaele hospital for examinations on Monday 6 June after experiencing prolonged fatigue, the Corriere newspaper reported.
He was hospitalised on Tuesday ( 7 June) for further tests to determine the right course of treatment for his condition. The hospital said in a statement the decision to hospitalise him was a precautionary measure.
Berlusconi's doctor, Alberto Zangrillo, said further examinations was necessary for a diagnosis. A spokeswoman for Berlusconi's Forza Italia party said the media tycoon's life was not in danger.
It is believed the former PM was under stress due to last week's local elections. Signs of stress worsened prompting doctors to suggest a series of hospital check-ups. It is believed Berlusconi will stay at San Raffaele for at least a couple of days, La Stampa reported.
Berlusconi, who turns 80 in September was Italy's prime minister four times and has experienced heart problems in the past. He had a pacemaker implanted in a Cleveland hospital in 2006, but it was later modified at San Raffaele in 2015.