This week's X Factor comprised non-singers, performance poetry, a proposal, and some very odd pairings. It's a wonder how the ever diplomatic Dermot O'Leary manages to keep a straight face as he stands alongside the relatives of the wannabe singers making a desperate bid for stardom.
The judges, however, don't even try to hide their disbelief at the hopeful auditionees, who in their delusion, truly believe they can sing. "This is the crazy flame and all the crazy moths come to X Factor," said Simon Cowell aptly.
It all kicked off with would-be singer, Sanish Sambasivan – that's'Spanish' without a p - who crooned his way through Michael Jackson's You Are Not Alone, as his ever-supportive and slightly uncertain parents looked on. Brandishing his gloved finger, he began to sing through pursed lips, but forgot the lyrics and had to be prompted by Simon. "It was like you were Michael Jackson's dummy," said a disbelieving Simon Cowell. "You sing like a ventriloquist," added Sharon Osbourne.
Similarly, Phillip Hadlow's rendition of Never Gonna Give You Up left the judges feeling cheated. "You sold me something that was not what I got. You said you had a big voice," complained Simon. However Phillip revealed his real dream was to become a judge on the X Factor, and while his ambition of becoming a singing sensation was clearly a long shot, Simon Cowell fulfilled his wish, as the 40-year-old took Louis's place for one of the auditions. And he made the most of the opportunity.
Despite his own lacklustre performance, he had no hesitation in telling fellow auditionee Christina Postina that she was "not quite ready for the competition yet." "I think it's time to go home," he told her.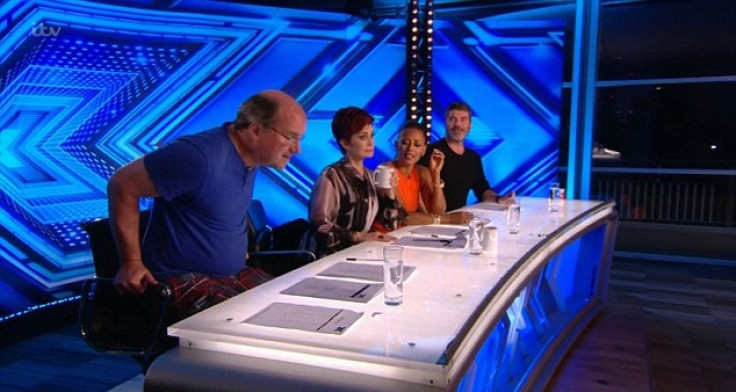 Reflecting on his experience of stepping in Simon's shoes he said earnestly: "It was a responsibility and a pressure knowing that someone's future was in my hands."
Then there was Stephanie and James who sang under the name The Tramp and the Lady. With a thirty year age difference, 57-year-old Stephanie admitted the lines between their personal and professional relationship was sometimes blurred.
Father and daughter duo Kayleigh and Stefan rocked out to their version of Queen's Bohemian Rhapsody dressed as a bride and groom, in a rather intimate performance. "I like crazy, so I'm going to say yes," said Nicole. The pair inexplicably got through.
It all got even stranger after that. Just when you thought 'living doll' Sada Vidoo had won the award for the weirdest act of the series last week, along came physiotherapist Ghila Pan, who hoped to win over the judges with her performance poetry as she proceeded to wail through the bizarre audition. "Fascinating," said Sharon politely.
Kazi from France turned up dressed in head-to-toe pink, with a long wig to sing a song about plastic surgery, much to Sharon's horror. "Honestly I think that's the worst song we've ever heard on the show. Its true what I said about night time," said Simon.
There was a ray of hope when actual couple Sharna and Stephen, singing under the name He Knows She Knows, breezed through the audition, but the big surprise came when he got down on one knee and proposed to his girlfriend of six months, in front of a TV viewing audience of millions. As well as four yeses from the judges, thankfully he got the one yes he really wanted. "We could have our first X Factor wedding," said a teary Nicole.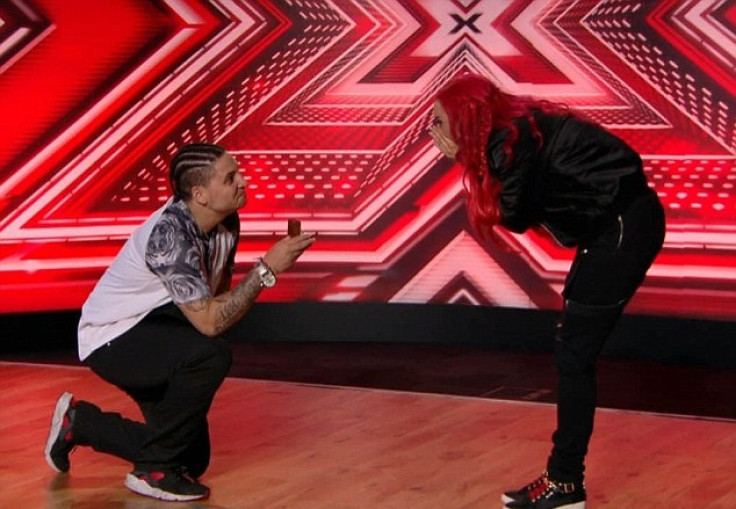 In a sea of insanity the only saving grace was 20-year-old singer Gifty Louise, who made it to boot camp last year before being sent home after losing her voice. Feeling the pressure of her X Factor comeback, she nevertheless managed to stun the judges, belting out a Mary J Blige track delivering a show-stopping performance.
"I think you're very good," said Simon. "Sometimes when you come back a second time it's a good thing. I think you could be someone to watch". Winning four yeses Gifty sailed through to boot camp.
But without a doubt, the star of the show, and perhaps even the series, was 28-year-old gym instructor Beck Martin. Arriving armed with a smoke machine he sang his self-penned song Friday Night.
"What's it about?" said Simon Cowell. "It's about Friday night," said Beck, with not a hint of irony.
The song about a typical Friday night, instantly struck a chord with the audience. Bopping about to a dance track, Beck's repetitious lyrics got everyone on their feet. "Its Friday night, We're all making out. That's what I love about Friday night," he sang.
The party anthem had everyone jumping and Nicole dancing on the judges table and Beck achieved the rare accolade of getting Simon to bust a move, albeit in his own very restrained style. "It has to be a yes," said Sharon. "Yes" to Club X Factor said Nicole. "I'd say No," said stick in the mud Simon.
But it was a song with a sentiment the public can clearly relate to. " I quite like it," said Joey Essex on the Xtra Factor. "It reminded me of Friday night."
The novelty act, reminiscent of Two Pound Fish, had the viewing public dancing in their lounges in front of the TV, with the hashtag Friday Night quickly trending on social media, as viewers called for the track to be voted the X Factor number 1.
"That was the single greatest audition anyone has ever done on planet earth," said one elated viewer reflecting the general consensus. "That is my favourite audition EVER," said another.
Overlooking the minor detail that it is in fact Saturday night, everyone's agreed - the song is a winner.