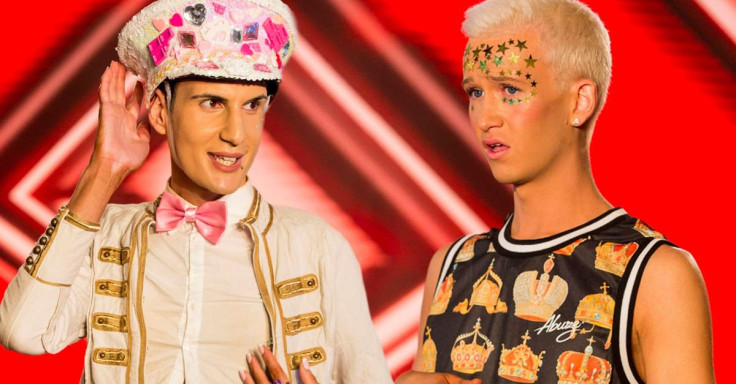 There was the usual melee of show-stopping performances and dubious singing talents on tonight's X Factor, including a dodgy Bono look-a-like and an auditionee who massacred a Michael Jackson song, but it was chicken-gate that had everyone talking. In an original outfit, apparently inspired by Cher and a Kinder egg toy, Ottavio took his place in front of the judges.
His performance certainly caught their attention, but in a dramatic moment he admitted that he was nursing a deep hurt after a row with his former singing partner Bradley over some uncooked poultry.
"I haven't always been a soloist," said Ottavio, in his VT. "Today has been the first time I've seen Bradley but it's been awkward as hell." He added: "There has been drama Dermot, over pettiness."
The emotions were raw, and apparently so was the chicken. So affronted was Ottavio at the threat of salmonella poisoning that the pair fell out and split up their double act. Defending himself Bradley said: "He didn't even say thanks, though," explaining "I didn't leave it in long enough because I was hungry."
The chickengate scandal evoked more emotion and melodrama than the usual X Factor sob story, prompting Simon Cowell to intervene. After Bradley gave a convincing rendition of R.Kelly's Ignition, ever the peace-maker, Simon reunited the pair and urged them to kiss and make up. They went through as a duo, and Ottavio promised to go to Nandos next time he needs his chicken fix, rather than falling out with his singing partner.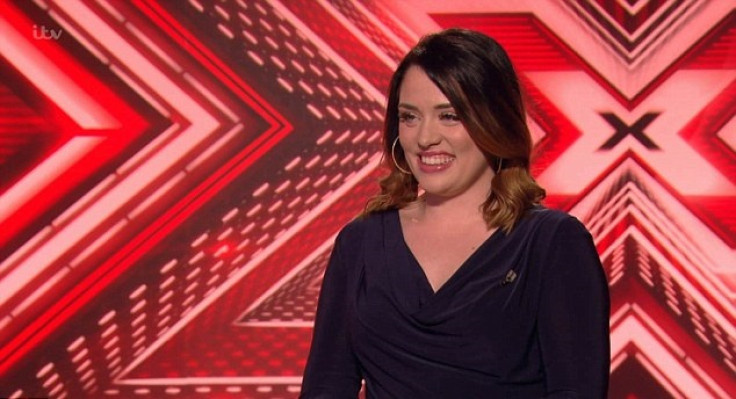 It was a day for confessions as Simon came face-to-face with a former contestant who he said he regretted sending home. The music mogul admitted he made a mistake sending Janet Grogan home in 2014, after she made it to the six-chair challenge.
She explained that at the time she had thought of giving up her dream of a career in music, explaining: "I was devastated and felt like I'd let my family down." However a subsequent tweet posted by Simon in which he made the rare admission that he was wrong spurred her on. "At first I was mad," she said, "and then it was like it's not every day Simon admits he made his mistake!'
As she returned to the show, Simon instantly recognized her and expressed his delight at seeing her. "I was always praying you'd come back to the audition room," he said. And, as if proving a point, Janet had the judges captivated with her rendition of Zayn Malik's Pillowtalk.
"I'm excited, you're the best we've had today. At least I can admit to my mistakes!," said Simon as Janet won four yeses and sailed through.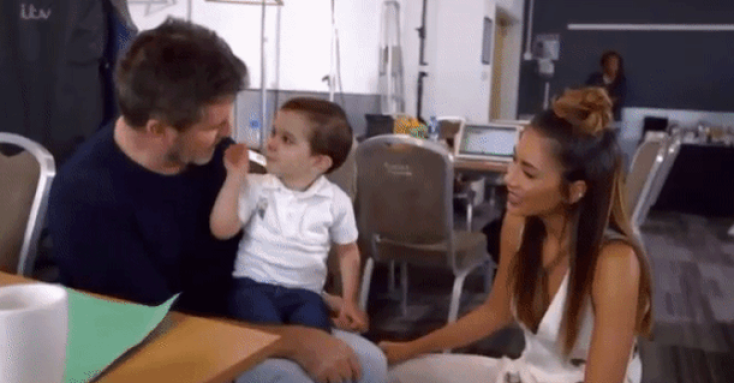 While Kayleigh Marie Morgan left the judges spellbound with her performance of With You from the musical Ghost, there was one new arrival who stole everyone's thunder.
All eyes were on Simon's son Eric, who dropped in on his father at work. The music mogul revealed his softer side as his son, who had made him a card, pulled his nose and appeared to be trying to fly.
The adorable interaction had viewers melting as Simon revealed he does actually have a heart.

The X Factor airs on ITV.