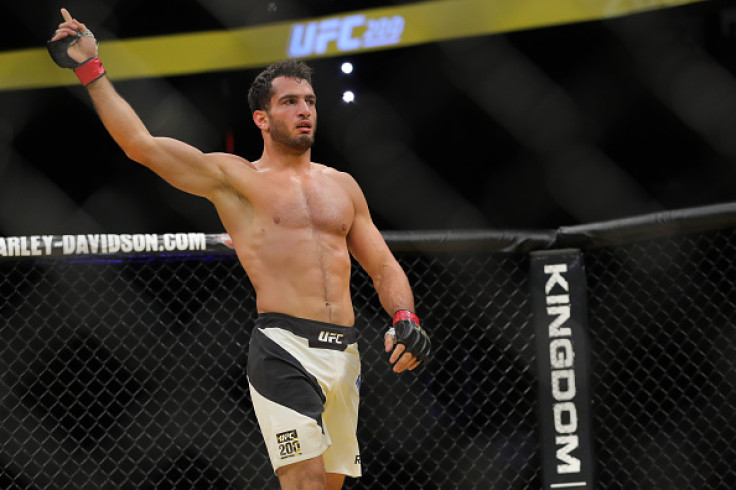 Top middleweight contender Gegard Mousasi has attributed many factors as to why he decided to depart the UFC for the number two North American promotion in Bellator.
The Iranian-born fighter (42-6-2 record in MMA) officially joined the Santa Monica promotion on Monday (10 July) in a six-fight deal following the expiry of his UFC contract.
Mousasi's last fight in the octagon was a controversial TKO victory over Chris Weidman at UFC 210 in April with his contract expiring shortly afterwards.
There were rumours of Bellator keeping tabs on "The Dreamcatcher" following the event as despite claiming to have his trust in UFC president Dana White regarding a new contract, Mousasi had notably revealed his frustration at how he was being underpaid while older fighters were being paid more.
But having been three months since the expiry of his contract, Mousasi failed to reach an impasse with the UFC and eventually signed with Bellator which he is "very happy" about.
"I show up [at Bellator] and I get paid," Mousasi told ESPN. "With the UFC, they say, 'If you're a champion, we'll pay you well.' They don't say that to soccer players. Those athletes have a steady contract, and if they win a championship, then they get a bonus."
"That's how it should be. Not, 'Oh, prove you're going to be a champion.' I'm not going to gamble. It's like gambling. It's a fight -- the best fighter doesn't always win. I've already proven myself as one of the best, and I'm willing to step up when the company needs me. I've proven my value in so many ways."
However, money was not only the factor for Mousasi, who is on a five-fight winning streak, as he will be working with former Strikeforce and current Bellator CEO Scott Coker once again.
"It's not just basically the money," he added on The MMA Hour. "Like I said, I've worked with Scott. When Scott promises something, he delivers. He's an honest guy. He's a mixed martial artist himself. He treats fighters with respect."
Mousasi also believed he was in contention for a title shot with his win over Weidman but instead, Robert Whittaker was given the nod to face Yoel Romero for the interim belt, triumphing at UFC 213 on Saturday (8 July).
"I thought I was ahead of him [Whittaker]," Mousasi explained. "That's my opinion. I respect Whittaker a lot, he's nice guy. Congratulations for winning the belt. I think if they would have come and said, 'You're fighting for the interim belt,' things would have gotten more interesting to me."
The 31-year-old will now more than likely challenge for the middleweight title at Bellator in the near future and could set up a dream bout with Rory MacDonald in the future.
"The Red King" — who also defected to Bellator from the UFC — outlined his plans of becoming both welterweight and middleweight champion by defeating respective champions Douglas Lima and Rafael Carvalho.
However, Mousasi plans on becoming a two-weight champion as well by winning the middleweight and light heavyweight titles.
"I'm looking forward to be champion there," Mousasi stated. "If I achieve that, I look forward to going a division up and getting the 205 belt. But first the middleweight belt. That's my goal."