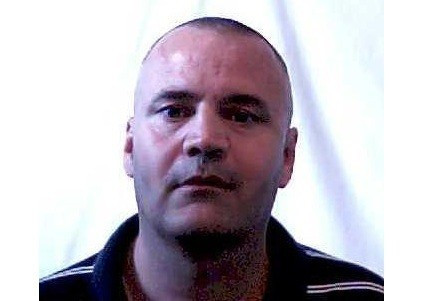 Escaped convict Ivan Leach, also known as Lee Cyrus, is believed to have committed a serious sexual attack on a woman in the Tayside area in Scotland.
A £3,000 reward has now been offered for information leading to the arrest and conviction of the prisoner, who was serving a life sentence for robbery at the North Sea Camp open prison, Lincolnshire.
He is thought to have committed a serious sexual attack on a 23-year-old woman at her home in Potterhill Gardens, Perth. Although the victim did not need hospital treatment, 60 officers from Tayside police are now involved with the investigation.
They are currently searching the wider area in the hope of tracing evidence, while additional patrols are being undertaken.
Tayside police have issued safety advice for local residents. They said in a statement: "Where possible, stay with friends and avoid walking home alone. If you are out walking or jogging it is advisable not to listen to music or the radio, so that you can stay alert to your surroundings.
"Make sure that you have your car or house keys in your hand when returning home or to your car, to avoid searching for them unnecessarily, especially when it is dark.
"If possible, carry a personal alarm, this can provide piece of mind and can be used as a deterrent if you feel threatened or vulnerable."
Leach, 47, escaped prison on 9 October and there have been a number of reported sightings across the UK.
He is believed to have approached two schoolgirls who were waiting for a bus in Preston. He made sexual remarks to them and encouraged them to take part in sexual activities with him.
However the convict, who has been described as "dangerous and predatory", is now thought to be in the Tayside area, although there has been a reported sighting of him in Nottingham.
Leach has a previous conviction for having unlawful sex with a 13-year-old girl, who he promised to kill if she informed anyone of the attack.
Ian Dawson, detective chief inspector from Preston Police said: "Whilst Leach remains at large he continues to pose a serious threat to members of the public. He has previous convictions for burglary, sex offences against a young girl, assault and robberies in which he has targeted elderly people in their own homes."
The last confirmed sighting of Leach was 19 October, in Lea, Preston, but police say he could now be anywhere in the country. The £3,000 Crimestoppers reward qualifies if the information is passed through the charity's number.
Detective superintendents Paul Withers, of Lancashire Police's Major Investigation Team, said: "Hopefully this reward will encourage more people to come forward and help us track down and catch him. We will follow up every potential sighting of him so I'd urge people to call police or Crimestoppers if you think you see him or know of his current whereabouts.
"I would remind people that he is violent and should not be approached. We have extra patrols in the city and continue to have officers out looking for him round the clock and we are doing everything we can to find him."
Police think Leach is sleeping rough and could be travelling extensively around the country on public transport.
He was last seen wearing a black waterproof jacket, dark trousers and carrying a rucksack. He is described as 5 ft 11, stocky build, with cropped hair and hazel eyes.
He also has a scar on his top lip and two distinctive tattoos; one of the name 'Annette' on his left bicep and a barbarian woman on the his right shoulder blade.