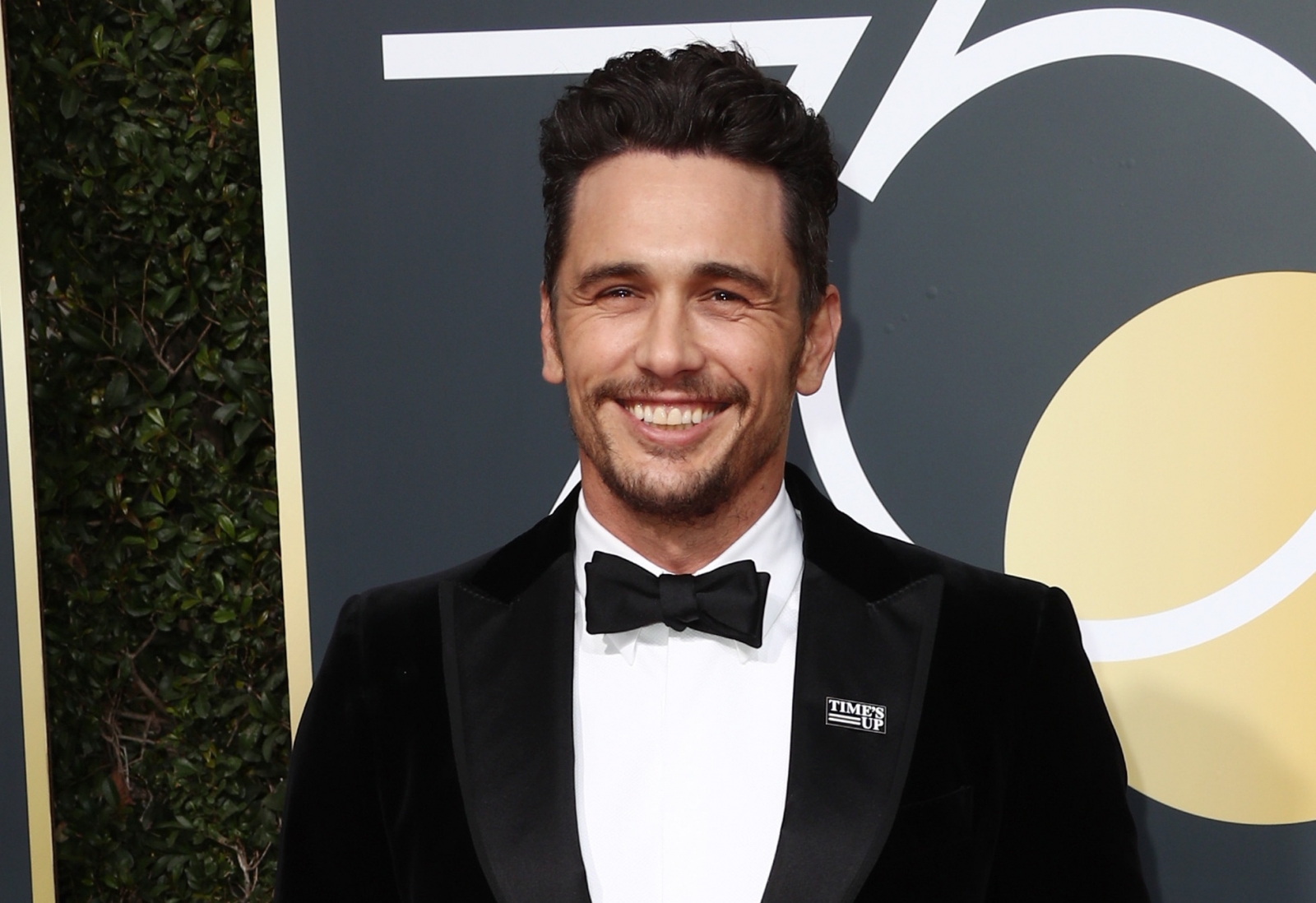 Actor James Franco has been accused of sexually inappropriate behaviour days days after he showed his support to a campaign against sexual harassment at the Golden Globes
Five women, including former students at his Studio 4 acting school in New York and an actress, have shared stories about the Disaster Artist actor, with one having said it was "an abuse of power", the LA Times reported.
The star said the earlier allegations made on Twitter were "not accurate".
Franco sparked criticism for wearing a Time's Up badge in support of the movement against sexual harassment at Sunday night's (7 January) awards ceremony, which prompted allegations against his own conduct.
Actresses Sarah Tither-Kaplan and Violet Paley took to Twitter to share their stories about the 39 year-old star.
On Thursday, Tither-Kaplan told The LA Times that Franco participated in an "abuse of power" on film sets designed to create a "culture of exploiting non-celebrity women".
She added that during a sex scene filmed three years ago with Franco and several women, the actor removed plastic guards covering the actresses' genitalia while simulating oral sex.
Paley, who dated Franco in 2016, has now said that the actor of pressured her into performing oral sex on him.
She said: "I was talking to him, all of a sudden his penis was out. I got really nervous, and I said, 'Can we do this later?' He was kind of nudging my head down, and I just didn't want him to hate me, so I did it." She said she pretended to see a stranger walking past in order to stop what was happening.
Natalie Chmiel and Hilary Dusome were taught by Franco at Playhouse West in North Hollywood, and said he became "visibly angry" when all the women at a shoot refused to be topless.
Chimel said: "He just took advantage of our eagerness to work and be a part of something bigger."
"We were all these up-and-coming actors who were so hopeful."
Franco's attorney Michael Plonsker disputed Dusome and Chimiel's claims and branded Paley and Tither-Kaplan's accusations "not accurate". He also pointed to Franco's previous denial of all the women's allegations on The Late Show with Stephen Colbert.
Franco told Colbert: "Look, in my life, I pride myself on taking responsibility for things that I've done. I have to do that to maintain my well-being. I do it whenever I know that there is something wrong or needs to be changed, I make it a point to do it.
"The things that I heard that were on Twitter are not accurate, but I completely support people coming out and being able to have a voice because they didn't have a voice for so long.
"I don't want to, you know, shut them down in any way. It's, I think, a good thing and I support it."