James Murdoch Faces Second Grilling From MPs over Phone Hacking - LIVE
LATEST: Murdoch denies knowledge of the details of the "for Neville" email
Murdoch accuses Colin Myler and Tom Crone of "misleading" committee
Tom Watson accuses Murdoch of being a "mafia boss"
News Corp Chief Exec blames size of corporation for not being on top of the NOTW operation
Murdoch: "Lessons must be learned"
THIS PAGE WILL REFRESH AUTOMATICALLY
Email: t.nicolson@ibtimes.co.uk
Tweet: @thomasnicolson
Comment below (no login required)
13:38 - After nearly three hours of questions, the session is finally over. The top line story is: it was former colleagues Myler and Crone, not Murdoch, who mislead the committee (according to the News Corp Chief Exec).
13:35 - Farrelly says there are now 5000 names that have potentially had their phones hacked and asks how NOTW will deal with the claimants.
13:28 - Murdoch is asked about his knowledge of the payout for Max Clifford why he received such a huge lump sum when he "was not a royal".
13:26 - Murdoch admits that one of the immediate changes to have been made has been to "tighten up the cash payments".
13:20 - "I think it's important not to prejudge the police investigations into the other inquiries into to make sure the publications are as good as they can be," says Murdoch.
13:17 - Tweet from Lyndon_Harris: Mafiaboss comment was stupid+reduces @tom_watson's credability (pity after gd job to-date) but he will get onto the news@10
13:14 - Watson mentions Rebekah Brooks being involved with the controversy, which is battered off by Murdoch who can sense the end in sight of the two and a half hour session of questions.
13:07 - Murdoch reassures the committee that News International are also investigating the use of the use of PI's which Watson says sarcastically is of "great relief" to him.
13:06 - Watson asks whether he knew about Prince William being tracked by a private investigator.
13:05 - Murdoch makes am apology to Tom Watson about being phone hacked himself before the latter comes in for a second line of questioning
13:00 - Louise Mensch struggles to break through the Murdoch PR barrier, muttering under her breath, "not coming up with much."
12:55 - There is an investigation underway to make sure that other News International titles haven't been using phone hacking to acquire stories, according to Murdoch.
12:51 - Murdoch is asked whether he believes that he is incompetent. In a single word he says: "no".
12:50 - "It is not clear that they told you that I saw those emails. It was a very muddled session [with Myler and Crone]," Murdoch says.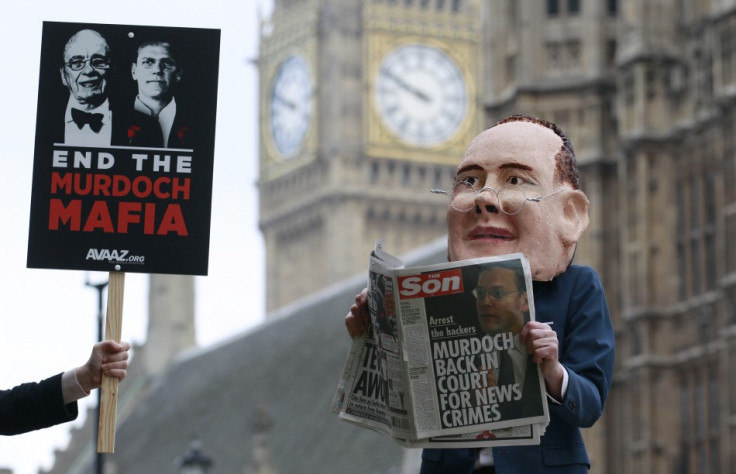 12:48 - "Assertions that Mr Myler and Mr Crone made about what I knew were wrong," says Murdoch repeating his statement from earlier.
12:46 - Tweet from gabrielsherman: What MPs should know is that James has zero interest in newspapers. He was "invisible" in the NOtW newsroom as one staffer told me
12:42 - "The executives were clear that through investigations had been done," says Murdoch
12:36 - Paul Farrelly asks: "Are you always so incurious about what happens within your company?"
12:34 - "I couldn't begin to speculate what my father would have done differently."
12:32 - "I was told what Mr Taylor did as a living," says Murdoch.
12:29 - Tweet from Mike_Beckett: James Murdoch's deniability to committee MPs appears implausible & wilfully negligent
12:26 - Tweet from Barrok: James Murdoch does seem to either be lying or be the most ineffective chief officer I have ever seen #notw
12:21 - Murdoch says it's important to "learn the lessons."
12:19 - Can you not see though that this has been pretty laxed? says Davies.
12:17 - "I took counsel and they gave me enough of a reason to go with their decision."
12:15 - "I can't believe that you wouldn't have even have a look at the details when signing a £500,000 cheque," says Philip Davies.
12:10: Tweet from MarcusLJJohnson: People criticise @tom_watson for his mafia boss comment, I don't think those people give enough credence to the seriousness of #notw action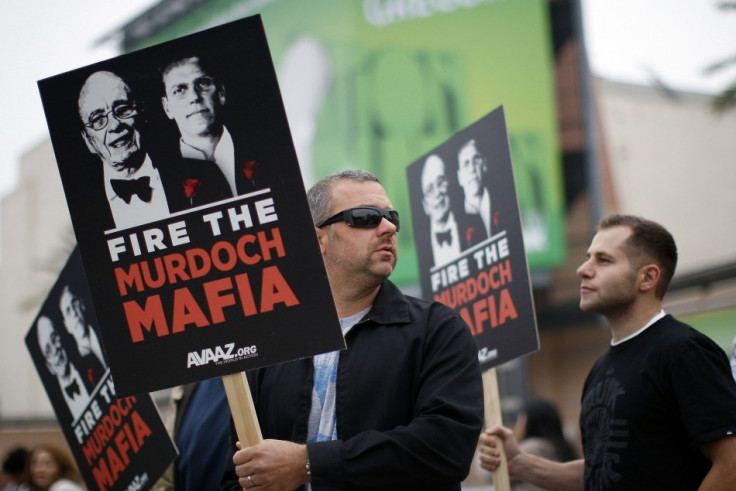 12:03 - "While it is a large amount of money, I do think more transparency would have been desirable. But this was a board decision and it was left to them."
12:01 - "It was pointless of going to court. We would have lost, it would have been a public trial."
12:00 - "It was described to me that we would have lost the case if it had gone to court, which is why I signed off on the payout to Taylor."
11:57 - Tweet from simonjgray: Sorry tom, but calling james murdoch a mafia boss in a committee hearing just makes you look childish & unprofessional.
11:53 - Murdoch is surviving just about.
11.51 - Watson: "Mr Murdoch you must be the first mafia boss in history that didn't know what was happening within his own enterprise." It is met with gasps.
11:50 - Murdoch tries to delay answering anything until another time when he "sees the conversation."
11:47 - Watson reads a conversation between Crone and Thulbeck. It reveals that Thurlbeck tells Crone that he had no option but to show the 'for Neville' interview to Murdoch.
11:44 - BOMBSHELL. Watson says: "Clearly you're not going to answer any questions in detail, so I'm going to have to do this, I met with Neville Thurlbeck, the ex-chief reporter at NOTW. "
11:42 - "I think if all the details had been made, then the meeting would have been a lot longer."
11:41 - "They left the meeting with the authority to increase the payout and that is it. Nothing on phone hacking or the wider views of other opinions."
11:37 - "I want to be very clear: the "for Neville email" was mentioned to me, but it was not explained to me. Certainly not suggesting any wide spread knowledge of phone hacking," says Murdoch.
11.35 - Tweet from theboylatch: James Murdoch effectively calling out Colin Myler as a liar. Shocking treachery, after CM came in only to help stabilise the NOTW.
11:30 - I did not mislead this committee," says Murdoch. "If you didn't who did?" says Watson sharply. "Mr Crone and Mr Myler it seems misled you."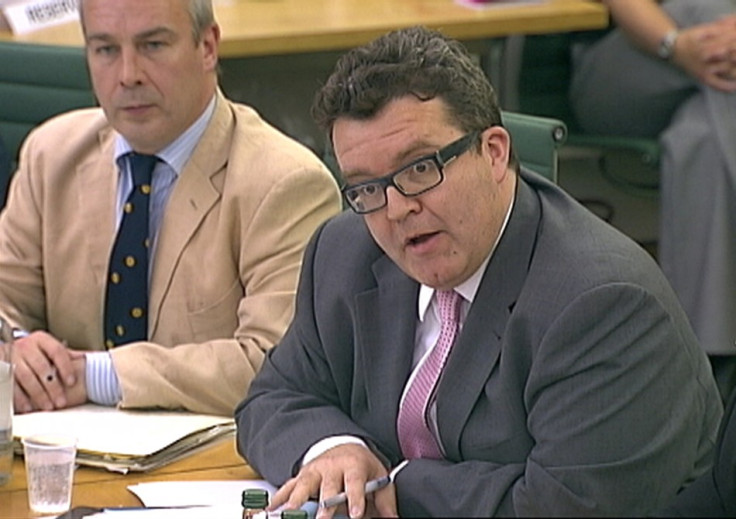 11:28 - Tweet from delperr0: "Watson is a shark circling"
11:26 - "The only substantive meeting I remember was on June 10, but we only discussed to increase the amount offered to Mr Taylor".
11:25 - Watson is asking about the revalations that Colin Myler and Tom Krone had contradicted the Murdoch testimony to the committee back in July.
11:23 - A bit of heat between Watson and Murdoch with the latter accusing the former of putting "words in his mouth".
11:21 - Tom Watson begins his line of questioning.
11.19 - Murdoch denies responsibility of being the head of the company simply because "it would be impossible to oversee everything that goes on for a company of this size". He added: "You must take into consideration that the NOTW is the smallest part of the overall News Corp operation."
11.16: A tweet from atika_cnn says: In other words, Murdoch saying he had no knowledge of how endemic phone hacking was at notw until much later.
11:14: The information about the Taylor case was "incomplete" and he "was not made aware of all the facts", says Murdoch.
11:12: Murdoch is successfully distancing himself from the Clive Goodman arrest in 2007 where he says it was "before his time" and denied talking to his father about it.
11:09: Murdoch says: "There was no reason at the time to think it was a serious matter."
11:07: "The only meeting I can recall is the June 10 meeting," says Murdoch.
11:05: "The second part of the 'for Neville' email was not described to me or explained to me," says Murdoch. But that he "was aware of the transcript".
11:02 - Murdoch maintains that he took counsel and he didn't look at the detail.
11.00 - Murdoch is asked immediately about the payment to Gordon Taylor and the email that was supposedly shown to him which had the transcript of the phone messages.
10:57 - Committee set to begin shortly...
10:54 - Those members of the public watching the committee today have been "frisked twice". Certainly in reaction over "pie gate" last time where Mr Murdoch Snr was attacked by a man with a foam pie (or shaving cream).
10:51 - Another issue that probably won't be focused on today is the amount of people that might have had their phones hacked. According to reports, police have told fewer than one in eight potential victims.
10:46 - Media commentator Steve Hewlett told the BBC this morning that James Murdoch is "Stuck between a rock and a hard place." The general effect is he's damned if he knew and damned if he didn't.
10:42 - It seems that Mr Watson had a late night according to his twitter page. He says: Late, late night playing Portal 2. Early, early morning drafting questions and listening to The Clash on full blast. #brandnewcadillac
10.37 - The Labour MP, Tom Watson, who has been more or less the figurehead leading the inquiries into phone hacking, has kept his cards very close to his chest. He has not accepted any media interviews, and is hoping for some kind of ambush on the News Corp Chief Executive.
10:32 - James Murdoch will appear before the committee in 25 minutes or so, where he will claim that he "did not know of a culture of illegal information access" going on at NOTW. MPs have stacks of information however that contradicts this.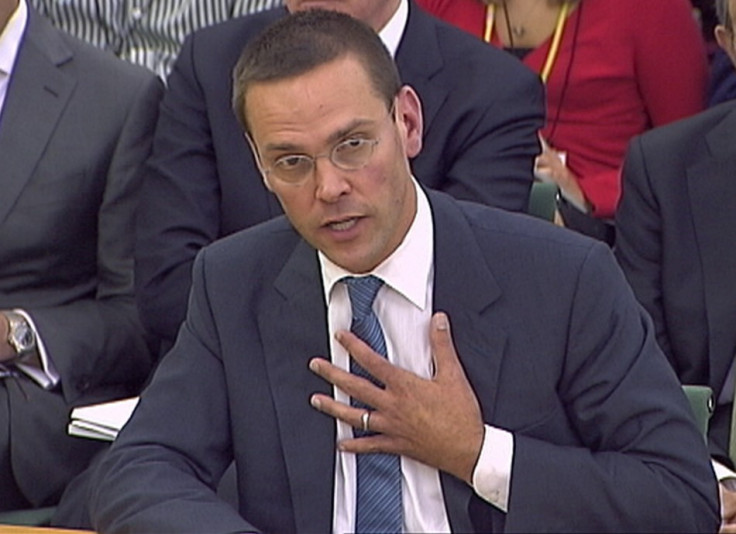 Preamble: James Murdoch faces MPs for the second time this year over the phone hacking scandal. The bottom line is "How much did he really know about the phone backing scandal?"
There are two lines he can take. The first is that he can continue to repeat that knew nothing of the extent of how much journalists were using the practice to obtain stories by hacking phone messages. If he does this it would reveal an incredible amount of gross incompetence from a man supposedly at the top of the company.
Or secondly, he admits he knew a little, in which case he will have lied and also broken the law.
Either way it looks very unlikely that Mr Murdoch will be able to succeed his father as Chairman of News Corp.
If you missed it, here is an interview with the assistant director at CBIS, Julie Tanner. She is concerned at the way News Corp used illegal methods to obtain stories.
© Copyright IBTimes 2023. All rights reserved.