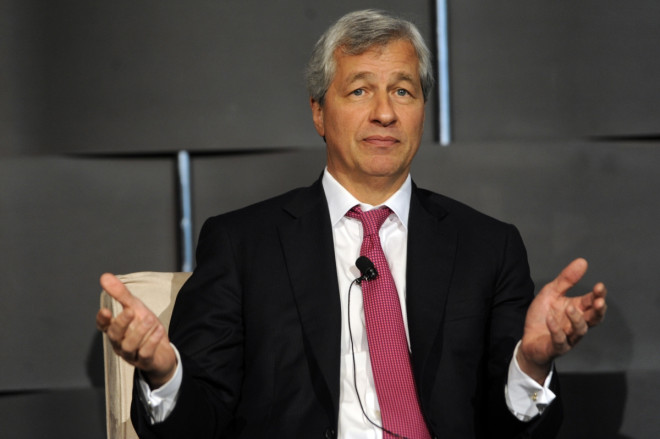 JPMorgan is slashing its global headcount further in 2014, a move described as "life" by the investment bank's chief executive Jamie Dimon.
Total headcount will be trimmed by 5,000 across JPMorgan's global operations to 260,000. The biggest cut will come from corporate client banking where 8,000 roles will go.
Around 6,000 will go from JPMorgan's residential mortgages business, but job creation in other areas, such as compliance, will offset some of the reductions. The total headcount has been slashed since 2011 when it stood at 280,000.
"You're always trimming the sails - that's business," Dimon, who pocketed $20m in pay in 2013, said at a press conference ahead of an investor day at his bank.
"Obviously headcount is coming down in some of the businesses. That is life."
The bank also revealed it was sitting on $30bn of extra capital. Much of this will likely flow back to shareholders through higher dividend payments and generous share buybacks.
In a presentation by Marianne Lake, JPMorgan's chief financial officer, the bank said that "repurchasing stock at prices significantly higher than current levels creates shareholder value".
Once the global recovery has settled and interest rates return to normal, higher levels, Lake said JPMorgan may post an annual profit as high as $27bn.
In the fourth quarter of 2013, JPMorgan profit fell 7.3% to $5.28bn.
The bank has been rocked by a number of scandals which have cost it billions of dollars in compensation payouts and litigation.
It agreed to a $13bn settlement with the US Department of Justice to halt a raft of government probes into its mortgage products.
US and UK regulators slapped JPMorgan with $1bn in fines relating to the London Whale scandal, where a series of catastrophic market bets lost the bank $6bn.