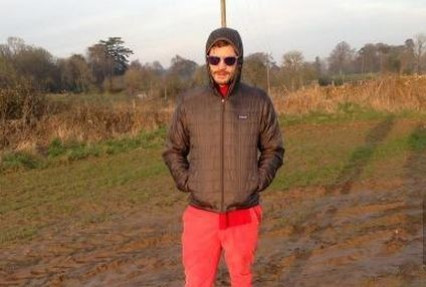 Irish actor/model Jamie Dornan is reportedly a frontrunner to play Christian Grey in the film version of EL James's best-selling erotic novel Fifty Shades of Grey.
According to E! News, the 31-year-old had a successful test read with the casting directors.
"He had a really good read today (18 October)," an insider said.
Previously, Charlie Hunnam was scheduled to appear opposite Dakota Johnson, daughter of actors Melanie Griffith and Don Johnson in the movie.
"The studio isn't worried about Dakota," the insider added, "They think she could handle whoever the guy is."
Meanwhile, it was previously reported that Oscar-winning actor/director Clint Eastwood's son Scott is also being considered for the role.
"He is one of five actors being considered," a source close to the actor told Just Jared.
The 27-year-old took to Twitter to address the reports surrounding the casting.
"What is all this talk about 50 shades of grey?? What do you all think?? Let me know. #hype #eastwoodlivin," he tweeted.
Other actors who are in consideration for the role include Matt Bomer, Ian Somerhalder, Theo James, Alexander Skarsgard, Billy Magnussen, Luke Bracey and Christian Cooke.
It was previously revealed that the Fifty Shades of Grey film will release in the United States on 1 July next year. British visual artist and film-maker Sam Taylor-Johnson will be directing a script written by Kelly Marcel. Dana Brunetti and Michael De Luca (producers of Oscar-winning The Social Network) will work behind the scenes.