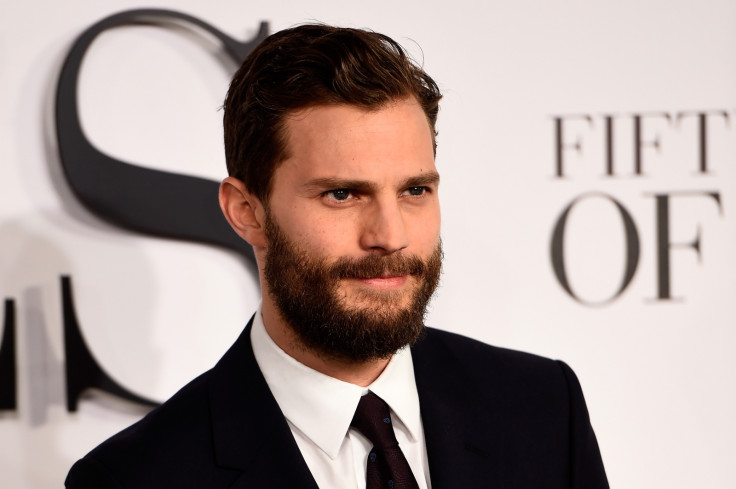 After his latest confession, nobody can deny Jamie Dornan's dedication to his work! Describing himself as "quite light-hearted [and] pretty easy-going", Dornan revealed he resorted to stalking women on the tube to get into the mind-set of a serial killer for his part in BBC's The Fall.
The 32-year-old star has admitted that in preparation for his role as murderer Paul Spector, he occasionally followed blissfully unaware women - to get into the zone.
He told the LA Times: "On the tube, which is our underground system ... this is a really bad reveal: I, like, followed a woman off the train one day to see what it felt like to pursue someone like that.
"I do honestly think I learned something from it because I've obviously never done any of that," he said.
"It was intriguing and interesting to enter that process of 'What are you following her for?' and 'What are you trying to find out?'
"It felt kind of exciting... in a dirty way!"
His efforts are apparently working: he admitted it "worries" him sometimes how comfortable he is with playing these sorts roles.
This early research must have also helped his performance in career-boosting role in novel-turned-film, Fifty Shades Of Grey. Whilst evidently not a killer like Spector, Christian Grey shares the same sadistic tendencies, and both men go after females in an almost predatory way.
"I keep playing sick psychopath b******s!" he said.
Dornan clearly believes in method acting. In an interview with US Glamour back in January, he divulged that "one rainy Tuesday evening, I kissed my wife and baby goodnight and went to watch a dominant/submissive session in a dungeon". The star was looking for tips before he started shooting Fifty Shades Of Grey.
As Dornan has confirmed his commitment to the Fifty Shades franchise, which has two more books left to adapt onto the big screen, which isn't surprising as both him and co-star Dakota Johnson are expected to earn seven figures in the follow-up films.
The Irish actor is due to start filming his latest movie in July - a wartime piece called Anthropoid - in which he plays the lead.