Jane the Virgin returns with its midseason premiere episode this Monday, 19 January on The CW.
The official synopsis for chapter 10 reads as follows:
Click here to watch the episode online.
Before Jane the Virgin went into the midseason break, Jane (Gina Rodriguez) had fallen head over heels for Rafael (Justin Boldoni) after breaking up with her ex-fiance Michael (Brett Dier).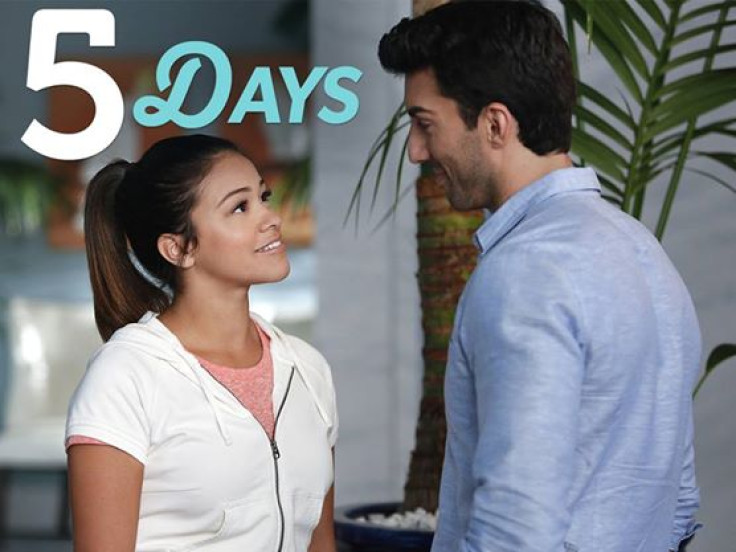 Andrea Navedo, who plays Jane's mother, Xo, told Zap2it that she is on team Michael.
She said, "[Xo] is definitely team Michael. Michael was there for the beginning. He was willing to put her first and put her choices first in terms of her virginity."
"To me that's a demonstration of real love, of real acceptance of who Jane is. To me, he's the worthier person for her because he sees and values her worth," she added.
The fall finale also saw Petra's mother pushing Alba down the stairs and Rafael's possible connection to drug lord Sin Rostro.
Meanwhile, executive producer Jennie Urman told TVLine that Chapter 10 will be the show's 'hurricane' episode following Alba's (Ivonne Coll) fall on the stairwell.
Urman said, "We pick up right after the [midseason finale]. It was a serious fall, and she's in the hospital. There's definitely real emotional and physical jeopardy there."
In the upcoming episode, Rafael will be totally there for Jane but he will also be dealing with the problems happening at the hotel.