Things will not run smoothly for Jane Gloriana Villanueva (Gina Rodriguez) when Jane The Virgin returns with the second half of season 1.
The fall finale saw Petra's mother pushing Alba down the stairs and Rafael's possible connection to drug lord Sin Rostro.
Executive producer Jennie Urman told TVLine that Chapter 10 will be the show's 'hurricane' episode following Alba's (Ivonne Coll) fall on the stairwell.
Urman said, "We pick up right after the [midseason finale]. It was a serious fall, and she's in the hospital. There's definitely real emotional and physical jeopardy there."
In the upcoming episode, Rafael will be totally there for Jane but he will also be dealing with the problems happening at the hotel.
Urman confirmed that viewers will finally find out who Sin Rostro is in episode 12 and Michael's doubts about Rafael's connection to the drug mafia will be out in the open.
"It's all connected. I would say that the thing you won't know at this point is whether Michael is spiraling out of jealousy or because he's onto something with Rafael. That's a big question," Urman explained.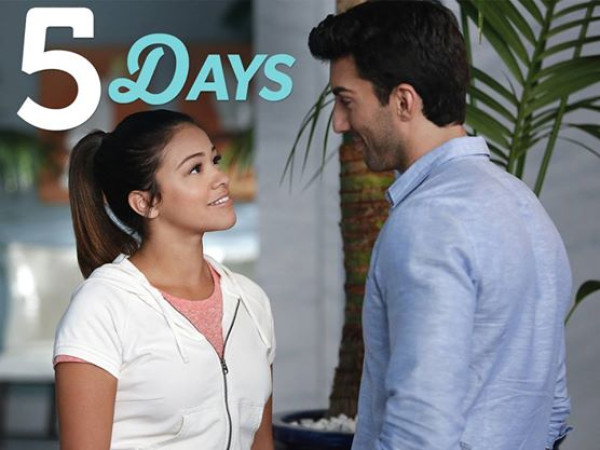 "We don't aim to destroy. We aim to complicate," the executive producer declared, when asked if they will make Rafael the villain.
Urman also dished on the love triangle in the show.
She said, "Michael is in love with Jane, and he believes that they belong together" adding that at the end of the day, he thinks, "she's with this guy now because of this crazy thing. She got pregnant with his baby accidentally" and he believes she's going to wake up and come back to him.
Lastly, the executive producer also confirmed that Jane and Rafael's baby will arrive in episode 22, before the season 1 finale.
Gina Rodriguez also recently won the Best Supporting Drama Actress award at the 2015 Golden Globe Awards for her role as Jane in the CW show.
The show returns with its mid-season premiere episode this Monday, January 19th on The CW.