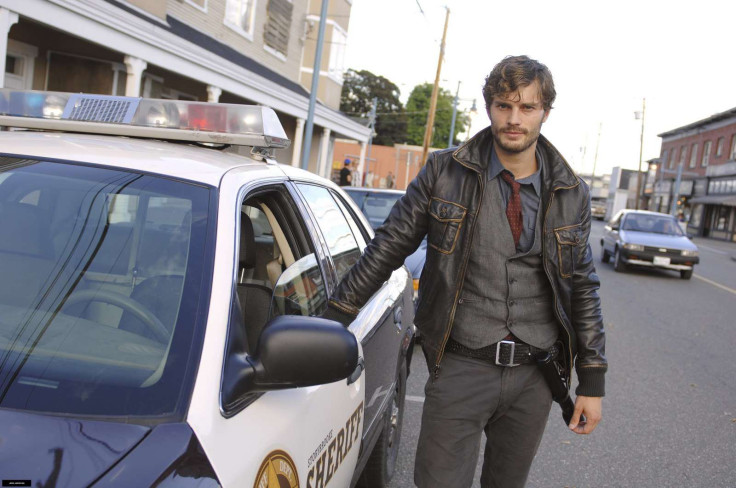 Once Upon A Time fans who are unhappy over the untimely death of Sheriff Graham's on the show, might just have something to look forward to in the series.
A new report hints at Jamie Dornan, who will play Christian Grey in the upcoming movie Fifty Shades of Grey, might reprise his role in the hit ABC's fairy tale drama.
"I love those guys, Adam and Eddy, they're like family to me," Dornan told reporters at the 2015 Winter TCA Press Tour.
He added, "I was actually filming something on the same lot as them just before Christmas. But I don't know, [Graham] is kind of dead!" reported E! News.
But then, deaths haven't stop other characters from returning on the show either using magic spells or showing up in flashbacks.
Dornan however agreed that there is a potential for Graham to be resurrected or appear in flashbacks.
"I know there are ways and means [to bring Graham back], but that's something I'm not privy to," Dornan said. "I know the hardcore fans want it, as well."
Jennifer Morrison, who plays Emma had previously said that she would love to work with Dornan again on the show.
"We're still good friends, and obviously Jamie has quite the schedule," Morrison said at the Once Upon a Time fall premiere.
"But we're hoping that someday there will be a moment where he's available to come back and reprise some flashbacks of Sheriff Graham."
There were reports that showrunners Adam Horowitz and Edward Kitsis planned to bring Dornan back for a season three, which didn't pan out due to timing issues.
"Last year, when he did 'Welcome to Storybrooke' for us, it was fantastic to have him come back," Kitsis said.
"He's a friend of ours, he's a friend of the show and unfortunately, this year, he goes right from the movie to The Fall, so there was no–because they were shooting [Fifty Shades] in Vancouver, we were hoping to..."
"And it's funny...his part was always conceived as that seven-episode arc in the first season...with the hope we could bring him back here and there as we've done," Horowitz added.
"But...it's gratifying that everyone seems to have responded so well to his talent."
Jamie Dornan's character was killed by the town's mayor Regina (The Evil Queen) in the seventh episode of the first season titled The Heart Is a Lonely Hunter.
Once Upon a Time season 4 returns with all new episodes on 1 March, 2015 at 8 pm on ABC.