Britain's Crown Prosecution Service has granted a group which claims that Labour peer Lord Janner sexually abused them a review led by an independent senior barrister.
The move comes after Alison Saunders, the Director of Public Prosecutions (DPP), said that the 86-year-old former Labour MP for Leicester West, would not be prosecuted, despite sufficient evidence, due to his dementia. Her decision sparked outrage among child protection groups and members of the families of those Lord Janner allegedly abused.
In a statement, quoted in the Leicester Mercury, a CPS spokesperson said the as yet unnamed QC had "no previous involvement with the [DPP's] decision" and would be named only on completion of the review.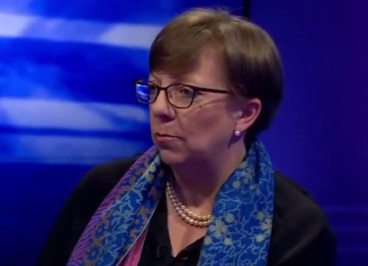 The spokesperson added: "The CPS Victims' Right to Review scheme was set up to give complainants the ability to ask the CPS to review its decisions – usually when there has been a decision not to prosecute. The CPS has been asked to invoke this process in the case of Lord Janner and that review is now taking place.
"Where the decision is made by the DPP this review would normally be done by the CPS Appeals Unit. However, due to the unique circumstances surrounding this case, the CPS has instructed external counsel instead", who will be "named on completion of the review".
Lord Janner is accused of several cases of alleged sexual abuse running from the 1960s-1980s. The former president of the Board of Deputies of British Jews - British Jewry's umbrella body - has vehemently denied the allegations.
His family, too, have defended him, saying: "Lord Janner is a man of great integrity and high repute with a long and unblemished record of public service. He is entirely innocent of any wrongdoing."