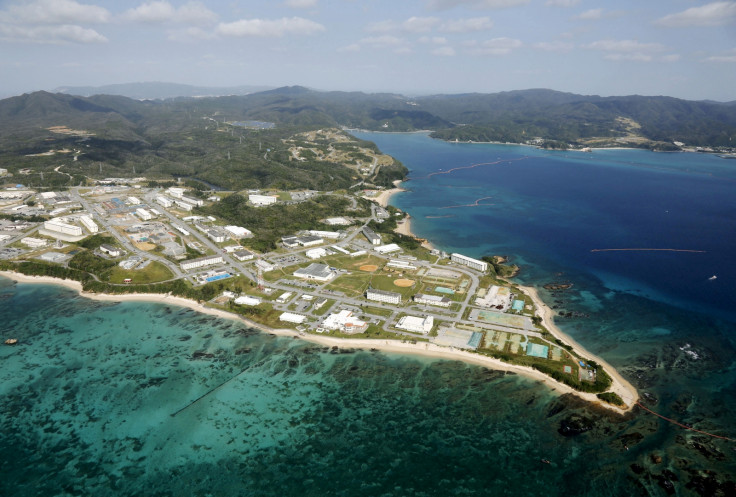 A US sailor in Japan's Okinawa military base has been sentenced to two-and-a-half-years in jail for raping an intoxicated Japanese woman at a hotel in Naha district. The incident sparked massive protests from locals, forcing the US military to impose restrictions on its sailors in the region.
As per the three-judge Naha District Court panel's verdict on Friday (15 July), Justin Castellanos is also required to pay $21,789 (£16,313, €19,558) as compensation to the victim. An additional $2,842 has to be paid by the US military, the Washington-based military newspaper Stars and Stripes reported. He was an apprentice sailor assigned to Camp Schwab in Okinawa Island.
The 24-year-old pleaded guilty to raping the woman, who was on a holiday in Okinawa. She was reported to have passed out in the hallway near the sailor's room and that Castellanos took advantage of her state. He was arrested at the same hotel. He will serve his jail term at Yokosuka Prison where other American military personnel are also locked up.
The prosecutors had sought a four-year prison term but reduced the sentence to two-and-a-half years of hard labour owing to his confession on 27 May and showing remorse for his actions. The judges reportedly blamed the woman for being drunk and falling asleep near Castellanos's room.
The trial in the case came amid rising protests fuelled by a separate and the most prominent alleged rape and murder case that involved a former US Marine, Kenneth Franklin Shinzato, at the Kadena air base, also in Okinawa. The incidents escalated the long-established opposition to Washington having its military bases in the region, straining the security ties between both the countries.
Washington came up with stricter measures for its troops and banned its sailors from drinking in off-base bars in Japan. They were permitted to drink on US bases and inside their private properties.