Japan Railways reportedly runs train from abandoned station in Hokkaido to ensure a girl goes to school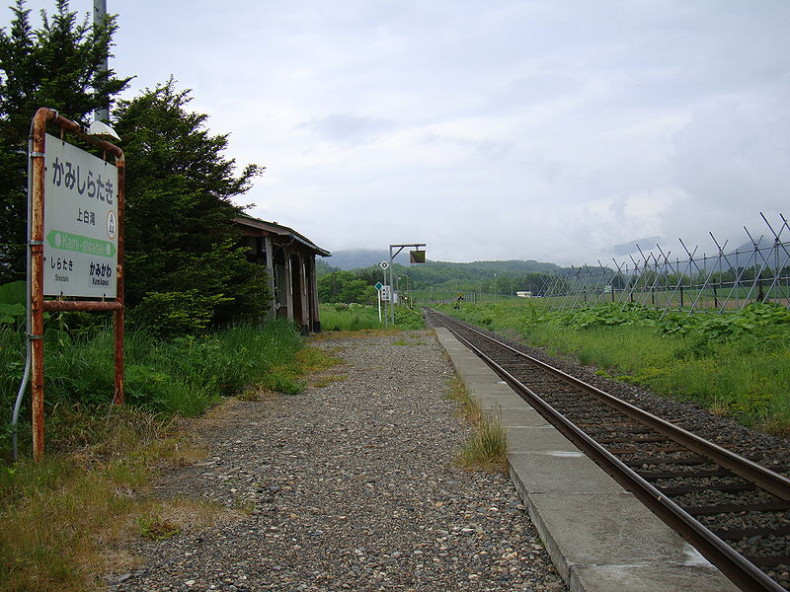 Two trains in northern Japan have been chugging to and from a defunct station just so that a girl can attend her classes, say reports. The trains will apparently stop running after the girl graduates in March.
The Kami-Shirataki station in Japan's north island of Hokkaido, about 1300km north of Tokyo, was supposed to shut operations three years ago. Japan Railways had decided to close it down due to its remote location.
However, the decision was averted after the authorities found that a young girl was using the station to catch a train to school every day, according to a recent post on the Facebook page of Chinese state broadcaster CCTV News. The girl is apparently the only commuter from the station, it said.
The post read: "For years now trains have stopped at the station just for her. Japan Railway will keep the train station open until she leaves school. The girl is expected to graduate on March 26, 2016, when the station will then be closed. Every day only two trains stop at the Kami-Shirataki station with a unique timetable depending on when the girl needs to go to school and back."
The post has gone viral on social media drawing applause for Japan Railways for its concern for every citizen. "Why should I not want to die for a country like this when the government is ready to go an extra mile just for me," a user commented. "This is the meaning of good governance penetrating right to the grassroot level. Every citizen matters. No Child left behind." Others praised the country for valuing women and their education.
However, a counter report by The Straits Times citing Taiwan's newspaper Apple Daily said that the school girl boards the train from Kyu-Shirataki station, about 10km north east of Kami-Shirataki. It said that 10 more girls travel in the only train in the morning from the station at 7.15am and that for their return in the evening, there are three trains that arrive at the station, with the last one arriving at 7.25pm. It is not clear though where the girl goes to.
The newspaper confirmed that Japan Railways will close the two defunct stations as well as a third underused Shimo-Shirataki station, located 4km further northeast of Kyu-Shirataki, by March 2016 to rationalise its operations. However, it did not link the closure with the girl's graduation.