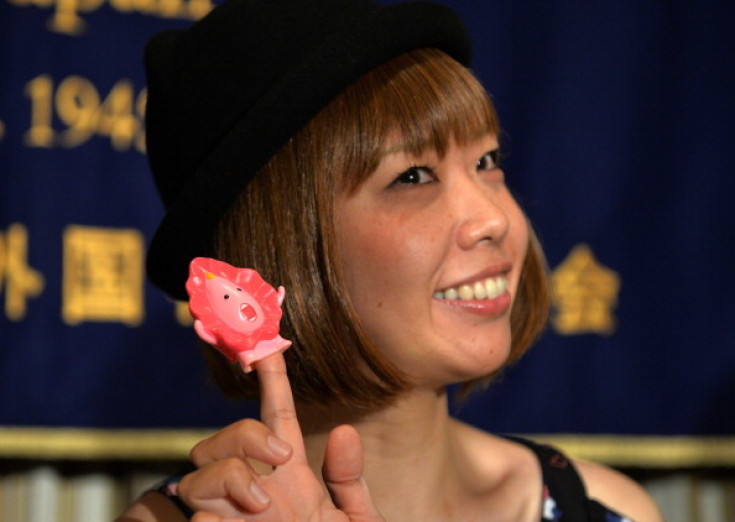 Megumi Igarashi, who calls herself Rokude Nashiko meaning 'reprobate child', was arrested in Tokyo, Japan on Wednesday (3 December) as she was attempting to raise finances to build a kayak inspired by her genitals using a 3D printer.
Igarashi, also known as the Vagina kayak artist, was arrested after being suspected of sharing a link "that shows her plan to create a boat using three-dimensional obscene data to a large number of people. [She] tried to have those people who were willing to finance her plan download the 3D obscene data," a Tokyo police spokeswoman told AFP News.
Vagina kayak artist Rokudenashiko arrested for displaying figurines modelled on her genitalia http://t.co/tAk734jLi0 pic.twitter.com/ieDP9ilqzC

— Adam Swimmer (@swimstein) December 3, 2014
Igarashi was previously arrested in July for online fundraising to build the boat, however she was released a few days later after several thousand people signed a petition for her release, reported AFP.
"I don't believe my vagina is anything obscene. I was determined I would never yield to police power," Igarashi said in a July press conference after allegedly selling CDs containing similar obscene images during an exhibition in Tokyo in May.
Meanwhile, a sex shop manager was also arrested after she was seen "displaying obscene goods in her shop window in collusion with Igarashi." Despite Japan's much-talked about, vibrant pornography industry, depiction of actual genitalia remains forbidden in the country under obscenity laws. If Igarashi is found guilty of distributing or possessing obscene materials with the intention of selling, she could be sentenced to up to two years in prison with a 2.5 million yen (£13,387) fine.
The 3D schematics for a kayak shaped like a vagina just got an artist arrested in Japan. http://t.co/rjDlis7gul pic.twitter.com/CIHpo0Ucf1 — Paul Watson (@paulmwatson) July 16, 2014