A sacred Japanese island where women are not allowed to step foot and men must remove all their clothes has been named a Unesco World Heritage site.
Okinoshima island, which lies between Japan's main island of Kyushu and the Korean Peninsula, is home to the Okitsu shrine. The sanctuary dates back to the 17th Century and is sacred to sailors. Thousands of precious artefacts have been found at the shrine, including gold jewellery from the Korean Peninsula and glass from Persia.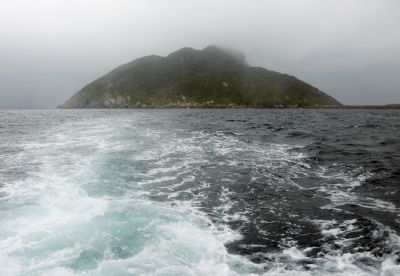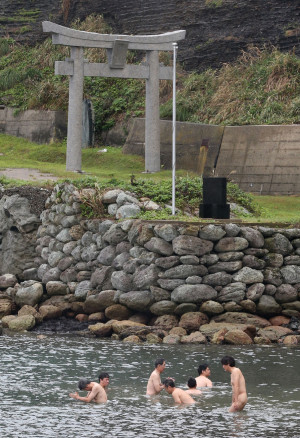 Tourists are only welcome on the 700-square-metre island once a year, on 27 May, and no more than 200 people are allowed to visit the shrine.
Before they step foot onto the island, male visitors must strip naked and take part in an initiation ceremony known as 'misogi' which involves bathing naked in the sea to remove all impurities. They are prohibited from taking home any mementoes from the island, including branches, pebbles and blades of grass.
Okinoshima is not the only Unesco site to uphold gender segregation rules, Roni Amelan, a spokesperson for Unesco, told IBTimes UK. Women, children and female animals are not permitted at the orthodox centre of Mount Athos in Greece and there are separate entry routes for men and women to the Kii Mountain Range in Japan.
Amelan explained that Unesco is focused on the preservation of heritage and does not interfere in religious practices. He said that the issue of gender segregation was raised at the committee meeting in Krakow on 2 July, but was not considered a sufficient reason to prevent the sacred island from becoming a Unesco site.
There is little chance that the gender bar will be lifted after the island is included on the Unesco World Heritage list. "Our stance will remain unchanged even if it's registered in the World Heritage list," an island official told Japanese newspaper The Mainichi Daily in May. "We'll continue to strictly regulate visits to the island."
Takayuki Ashizu, the chief priest at the religious site, told the Japan Times last year that the ban on tourism would stay in place. "We wouldn't open Okinoshima to the public even if it is inscribed on the Unesco cultural heritage list, because people shouldn't visit out of curiosity," he said.