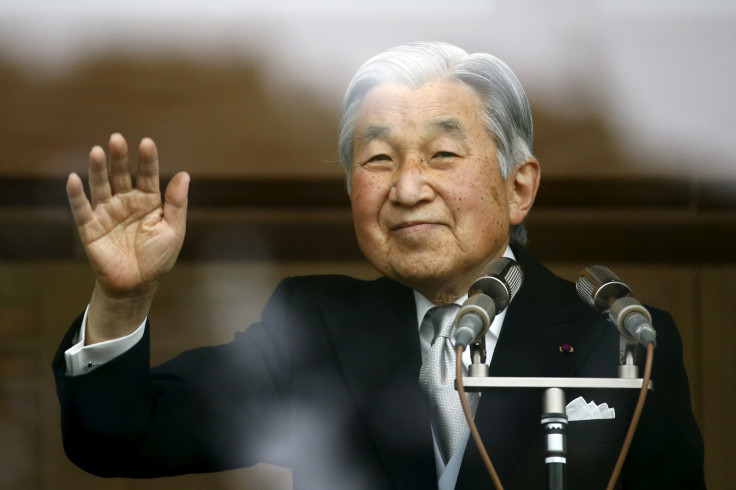 Japan's 82-year-old emperor is expected to make a rare live television address in August amid the speculation over his abdication. Emperor Akihito will directly address the public from his Imperial Palace expressing his thoughts on stepping down.
The state-backed broadcaster NHK said his remarks would be for about 10 minutes and likely to be broadcast live. Local reports say this will be his first live television remarks if it takes place. He made a brief television appearance, a recorded one, shortly after the devastating earthquake in 2011.
Though the exact date of his proposed speech has not been set he could speak in early August, said reports. Japan marks the anniversary of atomic bombings in Hiroshima and Nagasaki on 6 and 9 August respectively and the emperor's address is expected not to clash with the national events.
The Japanese government has also been studying on how to amend the constitution to facilitate the abdication process if necessitated.
Still, the emperor is unlikely to mention directly about abdication since there is no provision for that in the current Japanese constitution. In doing so, he could potentially be seen as interfering in revising the constitution, which strictly prohibits any political activity of the monarch influencing the government.
He has been head of the state for 28 years since he took the baton from his father Emperor Showa in 1989. It emerged earlier that he has expressed desire to his close aides that he would abdicate and pass on the throne to his son and crown prince Naruhito, 56, in the "within the next few years".