Japan's Prince Mikasa laid to rest at imperial family's cemetery in Tokyo
The uncle of Emperor Akihito, the 100-year-old royal died on 27 October.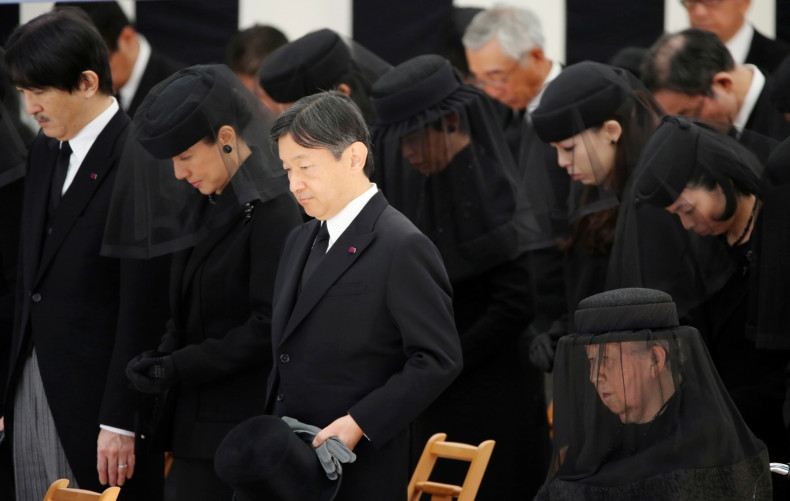 A solemn funeral service was held on 4 November for Japan's Prince Mikasa, the 100-year-old uncle of Emperor Akihito, who died on 27 October after suffering for months due to ill health.
According to custom, the funeral was held eight days after his death at the Imperial family's Toshimagaoka Cemetery in Tokyo's Bunkyo Ward. His wife, Princess Yuriko, 93, served as the chief mourner at the Shinto funeral.
The "renso no gi" ceremony (ceremony of the funeral and entombment) was performed by a Shinto priest in white robes who walked ahead of the hearse while "shakuhachi" flute music was played. After a reading by a priest, the chief mourners placed their offerings at an altar, post which others approached and bowed to pay their respects.
The prince's body was cremated in the afternoon at a crematorium in Shinjuku Ward before his ashes were interred in a stone chamber at the cemetery. According to custom, the emperor and his wife, Empress Michiko, did not attend the ceremony. However, Akihito's heir, Crown Prince Naruhito, his wife Crown Princess Masako, Prime Minister Shinzo Abe and US ambassador to Japan, Caroline Kennedy attended the funeral.
Mikasa's death has renewed concerns for the future of the 2,600 year-old monarchy. As of now, there are only four male heirs including the emperor's 10-year-old grandson. Women cannot ascend the throne, but some are hopeful that reforms are put in place to change that, to keep the monarchy alive.
"I hope the passing of Prince Mikasa will become an opportunity to think a bit more about all these issues regarding the imperial family and succession," said Naotaka Kimizuka, a specialist in European monarchies at Kanto Gakuin University according to Reuters.