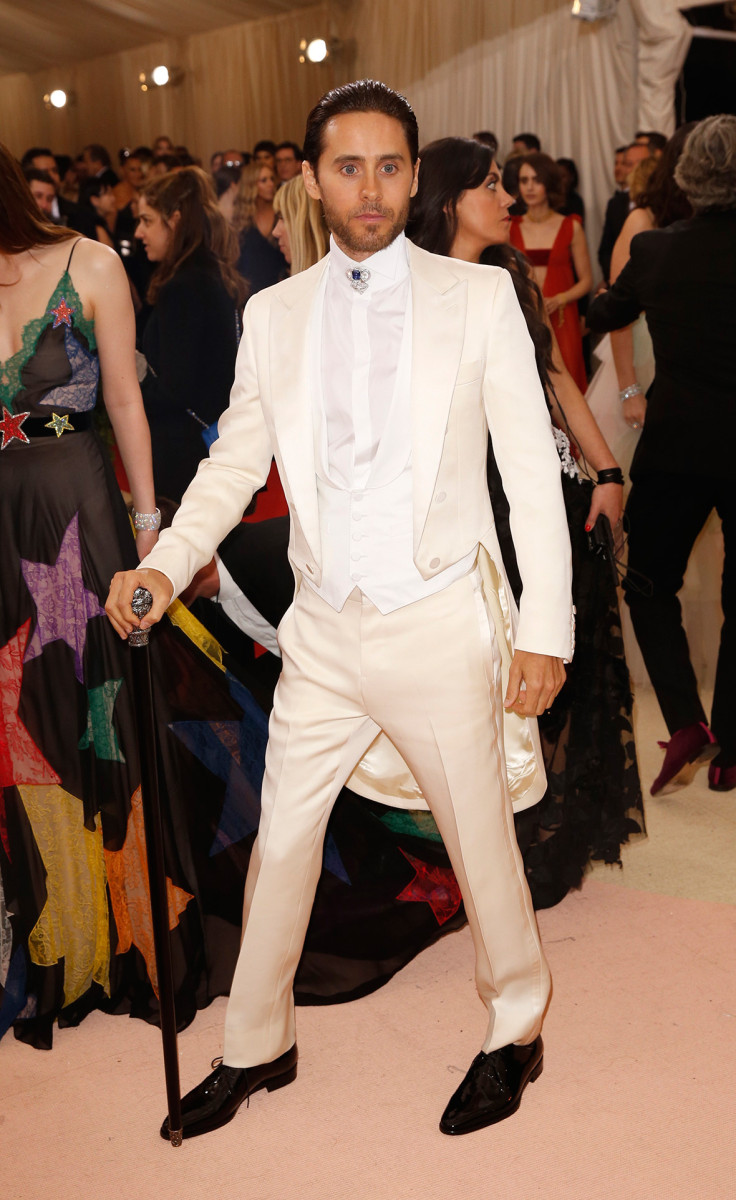 Jared Leto and Drake revealed some closely guarded secrets when they played the game called Never Have I Ever on The Ellen DeGeneres Show. The two celebrities would probably not have admitted to anything if it was not for DeGeneres's push to get to the truth.
Before DeGeneres kicked off the game she asked the actor and the rapper to be honest about their answers. The host asked if they have ever "hooked up with a fan on tour". The two for a moment did not seem to know what to say or do but when DeGeneres acknowledged that she herself had hooked up with a fan, the Hotline Bling hitmaker came out clean by holding up the I HAVE sign. The Suicide Squad actor also eventually admitted that he had slept with a fan.
The host then asked whether the two have ever "texted a nude selfie", to which the rapper said "no" and held up the I HAVE NEVER sign. Leto also raised the same sign as the rapper.
The next question the host asked the two was if they ever had "made out with a woman twice their age". Both admitted to having done so. The 29-year-old rapper at this point began flirting with DeGeneres.
The rapper told the host: "Those kind of vibes. That's what I'm throwing." Leto immediately interjected: "You want me to give you guys a minute?"
DeGeneres then asked if they had ever sent a "dirty text to a person". Leto admitted to having done so but the text was sent to the wrong person . The 44-year-old actor was also the only one of the three to admit to having "something on their body waxed".
"For Joker and Rayon in Dallas Buyers Club, I had to wax my entire body," Leto said. "What are the odds? And one of them was full Brazilian, but I'm not going to say which."