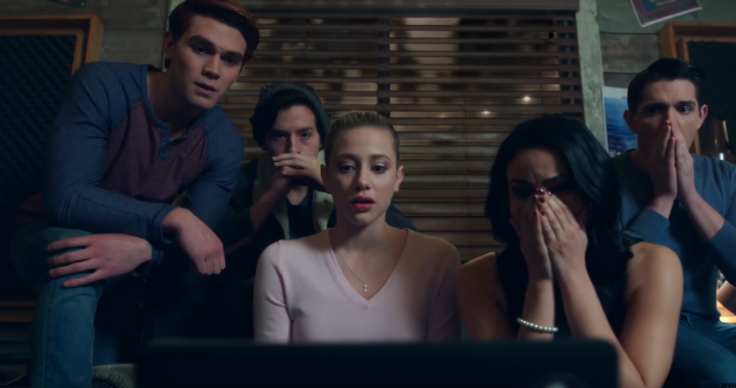 Riverdale had quite a few shockers in store for fans when the show aired its pre-finale episode titled Anatomy of a Murder on Thursday (4 May). Apart from the much-anticipated revelations about Jason Blossom's killer, the storyline also introduced a dark twist – in the form of an incestuous relationship.
Spoilers alert: Proceed at your own risk
Soon after FP was arrested for his involvement in the murder, Riverdale took fans by surprise by revealing the identity of the real killer – Jason's father, Clifford Blossom. But why did he kill his own son?
"The show is on some level a deconstruction of the Archie myth that everything is safe, that everyone is good, that parents protect their children," showrunner Roberto Aguirre-Sacasa told THR explaining the mysteries of Riverdale. "The darkest, most taboo thing we could do, is a parent killing a child," he added about Clifford's unexpected involvement.
However, before locking on Barclay Hope's character as the real killer, Roberto revealed that there were three other suspects originally. "One was FP Jones [Skeet Ulrich], one was Hiram Lodge and one was Clifford Blossom. As we were working on the season, Hal Cooper [Lochlyn Munro] also became a possible suspect," Riverdale's executive producer explained.
But, focus returned to the Blossom patriarch as another dark twist connecting the Blossoms and the Coopers was revealed in the penultimate episode. As it turns out, the two families were against Polly and Jason's relationship because they were blood relatives, branding their progeny as a product of incest.
Roberto explains, "Everyone would suspect Cheryl and Jason of incest, of twincest, but I thought it would be an interesting reversal if it was Jason and Polly who were blood relatives and involved."
If you think this was a dark twist, the showrunner cautions fans about more twists in the finale episode – The Sweet Hereafter – airing on 11 May.
"Cheryl has a shocking story in the finale, probably even darker than Clifford killing Jason," Riverdale boss warned. "She's at her worst place emotionally than she's ever been." As for the reasons compelling Clifford to kill his own son, Roberto shares a precious advice.
"Stay tuned for the finale and remember, we didn't see Clifford hang himself. We just saw Clifford hanging there," he told ET Online.
Riverdale airs its season 1 finale on Thursday, 11 May at 9pm EST on CW.