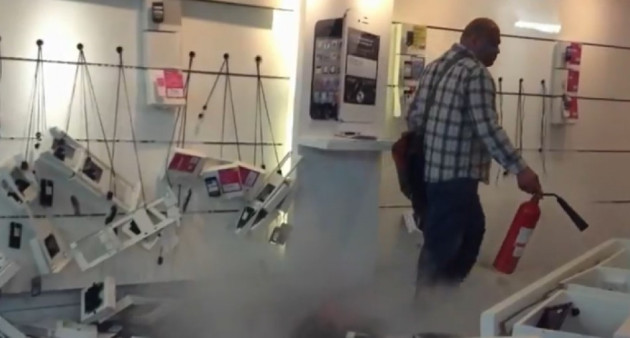 A man has been charged after he ransacked a mobile phone shop in Manchester after having reportedly been refused a refund.
Jason Codner, 42, was filmed by onlookers as he trashed the T-Mobile store in Market Street in the centre of Manchester.
The footage, which was uploaded to YouTube, shows Codner ripping phones and displays off the wall and setting off fire extinguishers in the store as shocked staff watched in disbelief.
The rampage occurred at around 16:25pm on 30 June. Police were called to the scene after receiving calls of an aggressive customer.
The video ends with Codner being handcuffed and being taken away by police. He appears to smile as he is being arrested and does not attempt to resist.
Codner, from Cannon Green Court, Salford, has been charged with criminal damage and causing alarm.
He is due to appear before Manchester Magistrates' Court on 31 July.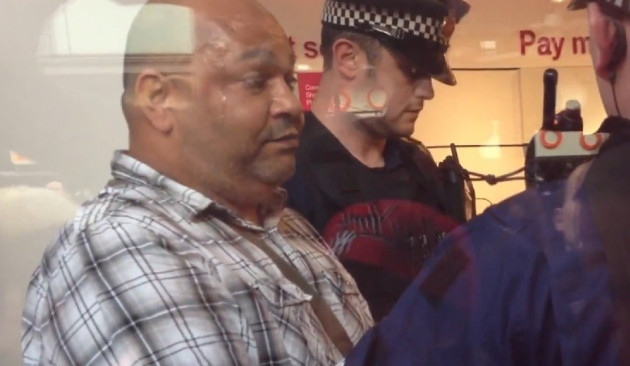 A spokesman for Greater Manchester Police said: "At 4.25pm on Saturday 30 June 2012, police were called to T Mobile store on Market Street in Manchester City Centre to reports of an aggressive customer.
"A 42-year-old man got into a verbal altercation with members of staff and started to damage items in the store.
'It appears he didn't get the response he wanted after a conversation about his mobile phone contract."
A spokesman for T-Mobile said: "The incident which occurred at the Manchester Market Street store was of course very upsetting for our staff.
"During the incident, all customers and staff were taken outside of the store as quickly as possible and the police were called immediately to handle the incident.
"The customer's dispute was in relation to a refund that we were not able to give - as it was clearly outside of the stated terms and conditions."