A jealous ex-boyfriend launched into a "frenzied" knife attack that killed a woman he met on Tinder after he had begged her not to dump him, a court has heard.
A jury at Maidstone Crown Court were shown a blood-soaked Asda knife that was allegedly used by Joshua Stimpson to stab Molly McLaren to death in a car park at the Chatham Dockside Outlet.
The pair had been together a little over six months when the 23-year-old McLaren decided to end the relationship with the defendant as he was being "demanding" and "childish", the court heard.
It is alleged that the 26-year-old Stimpson followed her to the shopping outlet and repeatedly knifed her in the neck and head just after 11am on 29 June last year, the court was told
The court heard that the McLaren, a University of Kent student from Cobham, near Gravesend, had confided in a relative that she was scared Stimpson would hurt her days before the incident.
Warehouse worker Stimpson denies murder but has admitted manslaughter, on the grounds of diminished responsibility. This has not been accepted by the crown.
McLaren had reported Stimpson to police a week before she was attacked and had described him as "manipulative and turning nasty" allegedly telling a relative: "I am actually scared about what he might do.
"I'm scared he might hurt me. I don't know how on edge he is."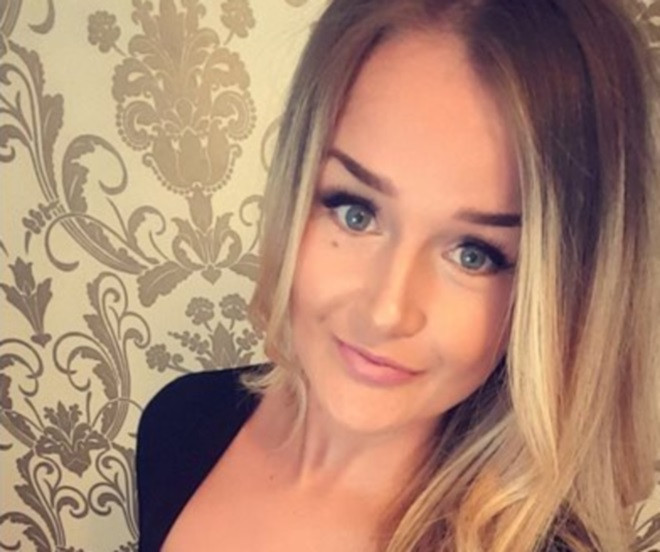 After part-time barmaid McLaren had ended the relationship, just 12 days before she died, Stimpson began posting derogatory comments and photographs about her on Facebook.
Many of the posts were written so her family could see, which included false claims about her using cocaine, the jury heard.
The court was told that police told him to stop, but he continued regardless, and McLaren also allegedly spotted Stimpson on the days before her death in the area.
On the day of her death McLaren had visited the gym when she allegedly saw him and she asked: "Are you following me now?" reported The Sun.
Prosecutor Philip Bennetts QC said as she walked to her car Stimpson was waiting and he allegedly yanked the door open and began a his attack.
Stimpson was arrested at the scene and prosecutors allege that he committed the attack with a Subatier paring knife he bought from an Asda store in Chatham, that was found in McLaren's car after the attack.