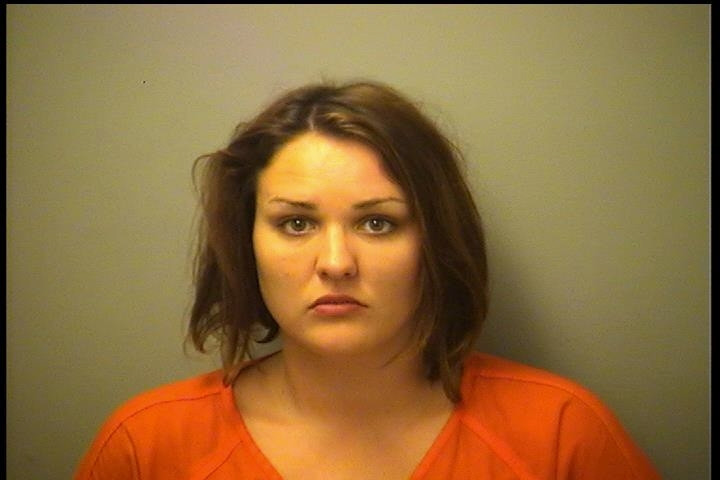 A woman in Michigan's Bay County is facing several assault charges after allegations she attacked her husband and another couple at a swingers party, leaving her husband with scratches and cuts. 28-year-old Amber Schomaker is also alleged to have driven a minivan at the three victims while intoxicated.

According to court records reported by local news source mlive.com, the couple had invited Schomaker and her husband, 33, over for a swingers party and Schomaker's husband had gone upstairs with the female resident.
When the two returned downstairs, Schomaker was said to have slapped her husband before heading outside and aiming her minivan towards the other three. She allegedly drove away after the two men managed to jump out of the way, before returning again to attack her husband.
Deputies arrived at the scene to find Schomaker attempting to enter the house while holding a screwdriver. She later said that she needed the tool to drive her minivan, records seen by mlive.com said. They also reportedly showed her husband had scratch and bite marks along with a gash to his forehead.
Authorities said a breathalyser test suggested Schomaker had a high blood alcohol level.
After being arrested, Schomaker was then allegedly abusive towards the sheriff's deputies while being transported to Bay County Jail. Once at the jail she reportedly continued to yell at staff and took her clothes off.
Along with three counts of assault with a deadly weapon, Schomaker faces a count of domestic violence and second-offence operating a vehicle while intoxicated.
Schomaker's husband was also arrested for violating a personal protection order. According to michiganlegalhelp.com, a personal protection order "can help protect you from someone who is threatening, hurting or harassing you." The protected party was reportedly his wife.