Jeff Horn wants 'massive payday' with Conor McGregor fight, thinks he can beat Floyd Mayweather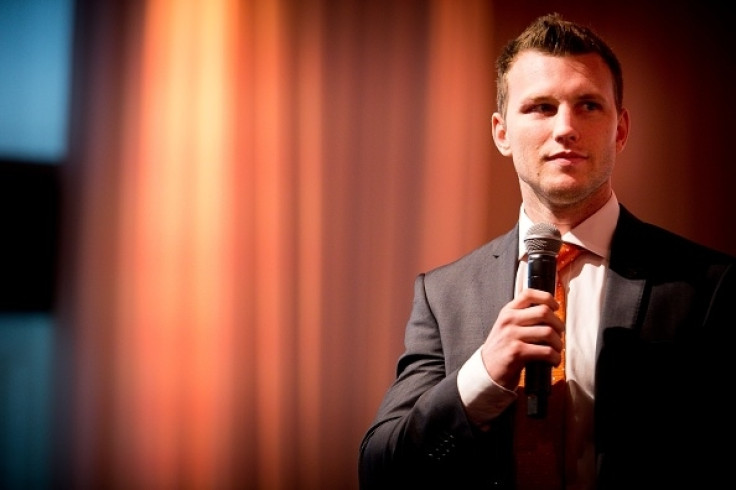 KEY POINTS
Horn is set for his first title defence against Gary Corcoran on December 13.
The Australian explained why he called out McGregor and Mayweather.
While a Manny Pacquiao rematch is the priority, WBO welterweight champion Jeff Horn still wants to face Conor McGregor and Floyd Mayweather.
Horn (17-0-1 record) defeated Manny Pacquiao (59-7-2 record) in a controversial 117-111, 115-113 and 115-113 unanimous decision victory back in July to become the new champion.
A rematch was soon slated for November. However, Pacquiao had to withdraw due to his senatorial commitments in the Philippines.
Horn will instead, make his first title defence against England's Gary Corcoran on December 13 but the Australian is already looking past it with the rematch on his mind.
"I've heard rumours that if they're [Pacquiao] going to fight again it's going to be against me and then Manny to retire," Horn told Nine's Sports Sunday panel via BoxingScene.
"The one that I really want — I want the Manny Pacquiao rematch — that's the big one. I felt on the day that I'd won the fight. I wasn't sure I was going to get the decision on the day but I felt like we'd done enough to get the win."
Following Pacquaio's initial withdrawal, Horn as well as his camp had called out the likes of McGregor, who had been a rumoured opponent, and Mayweather for a fight, receiving lots of criticism in the process.
The former school teacher, however, was just trying to land a big name as he claims the Irishman is an easy payday while he also believes he could beat Mayweather today.
"If I can land other big names out there ... people get up me about calling out guys like Conor McGregor but he's an easier fight for me and a massive payday so who wouldn't [want that]," Horn explained.
"Floyd Mayweather would be frustrating because he's so good defensively, but I think he's past an age. I think I would beat him now but in his prime he would've been extremely difficult to fight."