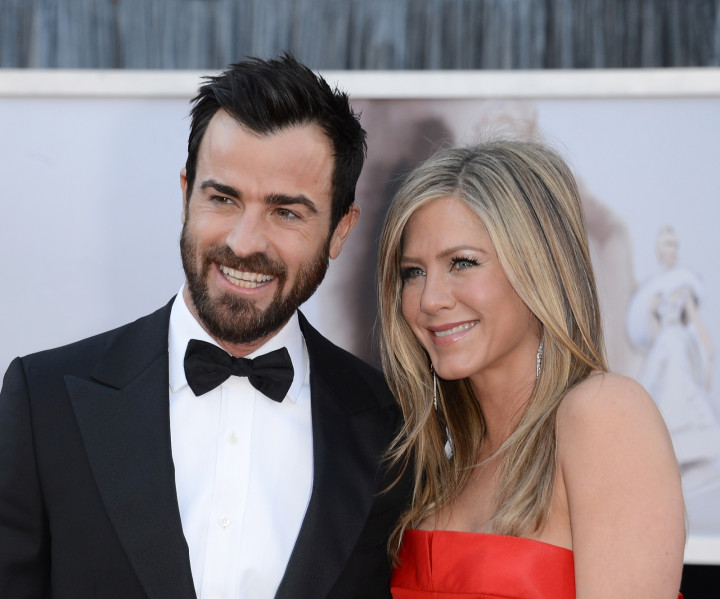 Hollywood couple Jennifer Aniston and Justin Theroux have reportedly set a date for their wedding.
According to US OK! Magazine, the 45-year-old Friends actress will walk down the aisle very soon.
"It's really happening! Jen is excited beyond belief. She says it will be the best day of her life," the source said.
The We're The Millers actress and Theroux, 42, announced their engagement in August 2012 after dating for 15 months. Though there were reports that the couple's relationship is on shaky grounds, the two have ignored the rumours and are still going strong with their romance.
"If you try asking, she'll change the subject to keep everybody guessing," the insider added. "Neither of them wants a huge, glitzy wedding."
Meanwhile, during an interview with Australia's TV Week magazine, the 43-year-old actor revealed that there is a lot of pressure from the public on getting married.
"There is this hum of pressure that - I can't stress enough - I just don't pay any attention to," Theroux said.
"But I am not going to let a tabloid tell me what to do. ...I'm not going to watch them tap their watch. What the hell are you telling me to do?
"We're just doing our own thing. We are completely happy, obviously, but we're not on anyone else's timeframe," he added.
Aniston was previously married to Brad Pitt while this will be Theroux's first marriage.
The Horrible Bosses actress previously admitted she was in no hurry to get married.
"We just want to do it when it's perfect, and we're not rushed, and no one is rushing from a job or rushing to a job," she said.