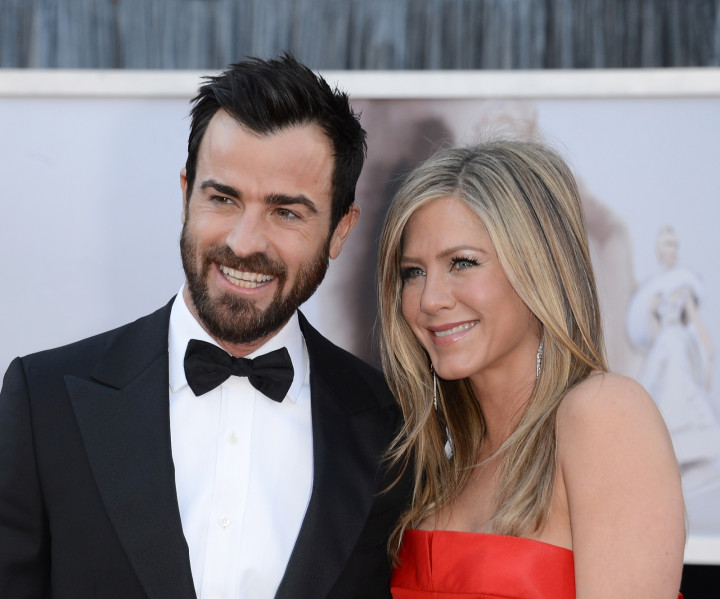 Hollywood couple Jennifer Aniston and Justin Theroux have not split, despite reports.
The Horrible Bosses actress sparked rumours that the two have broken up, after she was spotted without her engagement ring in Los Angeles.
X17Online posted photos of Aniston leaving The Tavern restaurant in Brentwood on 29 October.
A spokesperson for the 45-year-old Friends star told E! News: "Everyone should calm down - the ring was just being cleaned and is safely back on her hand."
Aniston and Theroux, 43, announced their engagement in August 2012 after dating for 15 months. Though there were reports that the couple's relationship was on shaky grounds, the two have ignored the rumours and are still going strong with their romance.
Aniston previously admitted she was in no hurry to get married.
"We just want to do it when it's perfect, and we're not rushed, and no one is rushing from a job or rushing to a job," she said.
Meanwhile, during an interview with Australia's TV Week magazine, Theroux revealed that there is a lot of pressure from the public on them getting married.
"There is this hum of pressure that - I can't stress enough - I just don't pay any attention to," Theroux said.
"But I am not going to let a tabloid tell me what to do ... I'm not going to watch them tap their watch. What the hell are you telling me to do?
"We're just doing our own thing. We are completely happy, obviously, but we're not on anyone else's timeframe," he added.