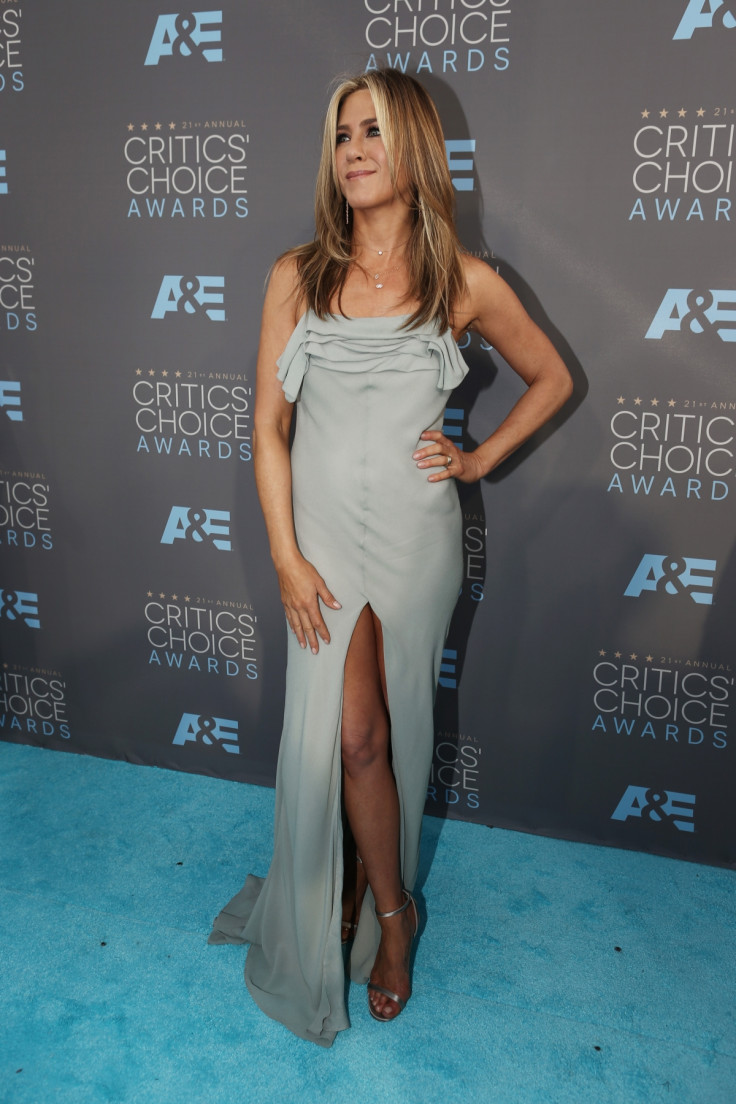 A representative for Jennifer Aniston has denied rumours that had been swirling that the actress is pregnant. The Mother's Day star was the focus of speculation after reports surfaced that she is expecting her first child with husband Justin Theroux.
In Touch magazine set the rumour mill on fire after featuring a picture of Aniston in a bikini on holiday in the Bahamas on its June 27 cover. The magazine claimed to have a "First Bump Pics, World Exclusive," highlighting the image of the "pregnant" star on the cover with the headline: "Jen's Finally Pregnant!"
The US magazine claimed a source close to the couple had revealed the news saying: "She's pregnant. She and Justin are ecstatic. Jen has wanted to have a baby with Justin for years. Their baby news came at a bad time in her life, too," the source added. "She just lost her mother, and she and Justin almost broke up. But now this surprise pregnancy has turned the worst of times into the best of times."
However the reports have been dismissed. "It is just another total fabrication," Aniston's rep told Us Weekly. "Jennifer is not pregnant."
The 47-year-old has previously spoken out about the criticism she has faced for not having children. In January 2015, she told Allure: "This is continually said about me: that I was so career-driven and focused on myself; that I don't want to be a mother, and how selfish that is.
"I don't like [the pressure] that people put on me, on women — that you've failed yourself as a female because you haven't procreated," she said. "I don't think it's fair. You may not have a child come out of your vagina, but that doesn't mean you aren't mothering — dogs, friends, friends' children."
"I've birthed a lot of things and I feel like I've mothered many things," she told the Today show in 2014." Speaking to The Hollywood Reporter in 2015, the former Friends star said she had many aspirations. "There's something bigger I'm interested in doing. It could be more work, it could be more creativity, or getting more philanthropic in the world. It can look like a baby. It can look like a foundation. I know I have a bigger purpose. It's a puzzle, and I haven't quite put the puzzle together. But something greater is calling out to me."