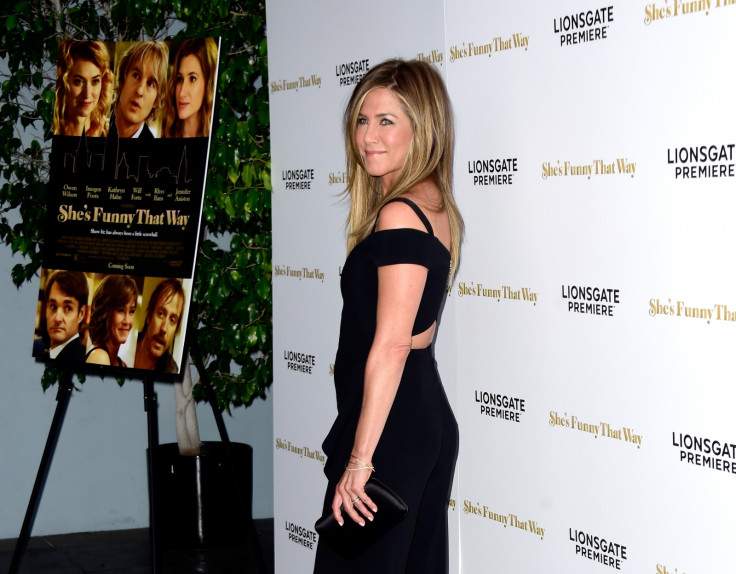 Married life is clearly treating Jennifer Aniston well as the actress was positively glowing at the premiere of her new movie She's Funny That Way. The 46-year-old flaunted her wedding ring for the first time publicly on the red carpet and also gushed about marital bliss with her husband Justin Theroux.
The Horrible Bosses star attended the Los Angeles premiere of her new romcom on 19 August and although Theroux, 44, did not join her, Aniston happily flashed her wedding ring, which boasts two bands of gold with a filling of diamonds in the middle. Opening up about the new chapter of her life for the first time to E! News, Aniston simply said at the premiere: "It feels quite natural."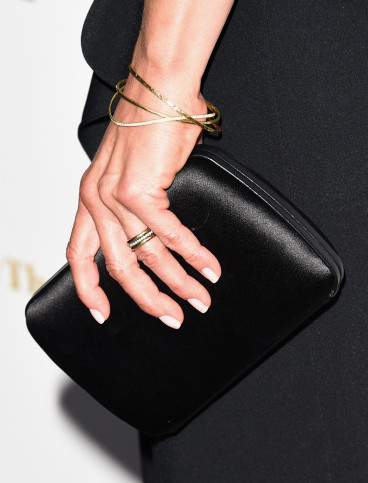 When asked why her new husband did not attend the premiere party, the actress stated: "He's shooting The Leftovers in Austin [now]," referring to the actor's police crime drama which returns to HBO in October 2015. The couple have not been seen together since returning from their tropical honeymoon in Bora Bora after tying the knot at their Bel Air mansion on 5 August.
In order to keep their plans under wraps, the couple told their friends and family that they were arranging a surprise birthday party for Theroux. Explaining how they were able to keep the secret, the former Friends actress said: "Where there's a great will, there's a way. It can be done."
Fans will be pleased to have had their first glimpse at the Cake star's wedding ring but they are also awaiting a picture of her wedding dress. However, it has been reported that the actresses' bridal gown was actually revealed in an episode of reality show Say Yes To The Dress in April 2015. In the clip, a New York fashion stylist tells a bride-to-be that the dress she is trying on is the exact one chosen by Aniston to wear at her nuptials.
Few details are known about Aniston and Theroux's wedding, which they managed to pull off in secret, but their friend and actor Ken Marino told People magazine that the ceremony was "beautiful and absolutely perfect". He said: "What makes them work as a couple is that Jen is one of the kindest, most caring, loving people in the world. And Justin is her equal. They are both beautiful, beautiful people deep down to the core. Inside as well as outside. I care very much for them. I feel very lucky to know them and be their friend."
She's Funny That Way, which also stars Owen Wilson, Rhys Ifans and Imogen Poots, is scheduled for release on 21 August in the US.