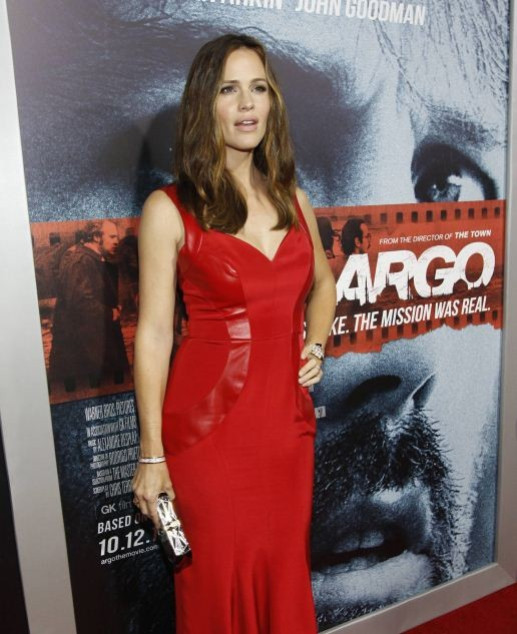 Jennifer Garner looked wonderful in a bright red gown, when she attended the premier of Argo, which is directed by and stars her husband, Ben Affleck. The event, held in Beverly Hills, California, saw the actress wear a red crepe gown, from Monique Lhuillier's Fall 2012 collection, with leather straps.
The dress was accessorised with a gold and black Bulgari clutch from the Serpenti collection and Buglari jewels. The 40 year old actress kept make-up to a minimum, opting for a nude matte lip colour and she let her brown hair loose. Afflect, meanwhile went with a traditional two-piece suit and a white shirt.
Affleck plays the role of Tony Mendez, a CIA "ex-filtration" specialist who concocts a risky plan to get six American diplomats (taken hostage during the Iranian revolution of 1979) out of the country. He recently said he wanted to do more films in which he was both the director and the actor.
"I liked the idea of being in the movie, pushing it forward," the Daredevil actor explained, adding, "As an actor, you can steer a scene in another direction by playing it a little differently. And honestly? I like being an actor, and I want to keep having a career. It'd be very easy for me to get lost in directing for a year and a half or two. It's a business with a very short memory."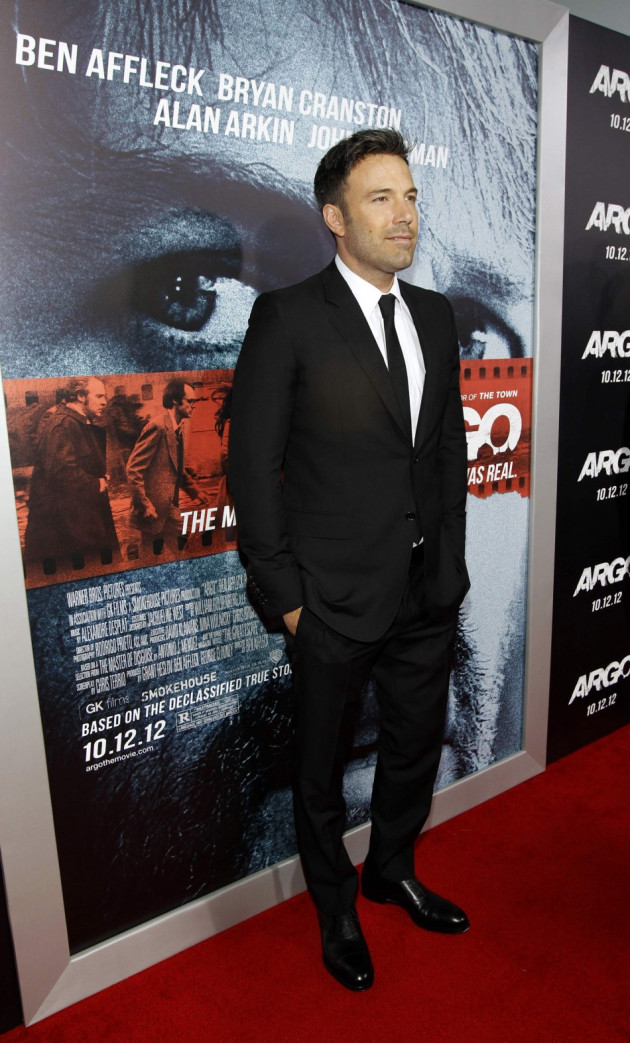 Incidentally, Affleck also admitted he was concerned about having to get a 70s style haircut.
"I wanted to lead by example, and I didn't want to be vain about it," he said, "There were times when I panicked and thought, "I'm gonna look like the Bee Gees in the CIA. But when I watched old movies, that's how it was. There are pockets in the culture now where long hair is like a thing. So some of it was reaching deep into hipsterism to find people who have hair long enough to play people from 1979. I wanted the seventies feel to be accurate, but not in-your-face."
Affleck and Garner were joined by fellow actor George Clooney, one of the film's producers. The 51 year old Clooney was accompanied by girlfriend Stacy Keibler, who wore a gorgeous vintage Alaia dress teamed with Giuseppe Zanotti shoes, a Valentino bag and Neil Lane jewelry. She completed her elegant look with a simple ponytail. The couple looked inseparable from each other on the red carpet and dismissed rumors they were about to break off their relationship.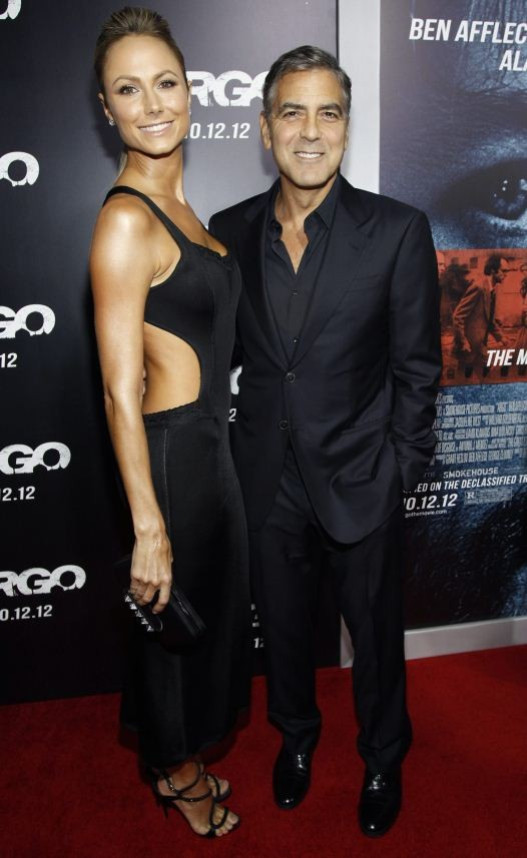 In addition to Affleck, the film's cast also includes Alan Arkin, Kyle Chandler, John Goodman, Bryan Cranston and Taylor Schilling.