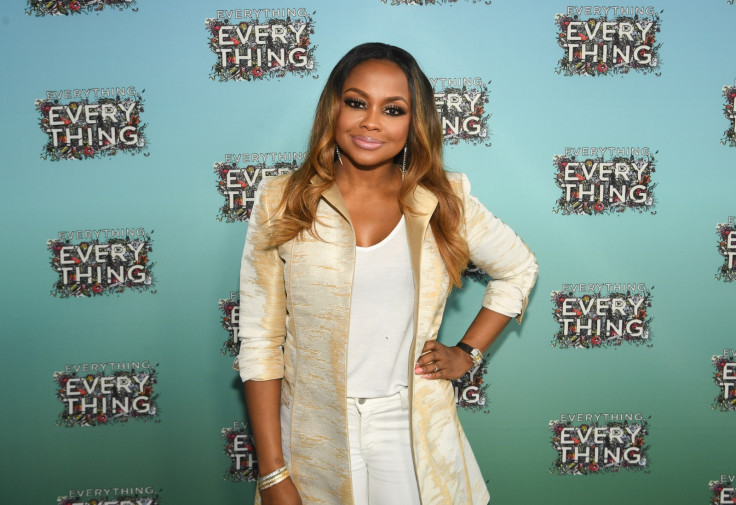 Phaedra Parks will no longer be seen in Bravo's reality series, Real Housewives Of Atlanta. According to TMZ, Parks has reportedly been fired for spreading false rumours about Kandi Burrus and her husband Todd Tucker.
Sources close to the production told the gossip website that, during filming for the show's 9th season, Phaedra told Porsha that Kandi and her husband Tucker were planning to drug Porsha and take her back to their home to take advantage of her sexually.
According to TMZ, Bravo felt Phaedra's allegations were so out of line, they simply couldn't continue working with her and informed her in early April.
Meanwhile, the 43-year-old took to social media to share an defiant message amid all the drama. She posted a quote which reads, "Don't let yesterday take too much of today". She captioned the post,"New day, new week! Have a magnificent #Monday! #letsgo."
Host Andy Cohen told Us Weekly that he was taken aback by Parks' reaction to the drama. He said, "I was just very surprised – not just by the revelation that Phaedra spread. I was surprised by her. She seemed kind of withdrawn about it."
The 48-year-old revealed that he has "spoken a few times" with Parks since the reunion taping. "I don't get the sense that she has [talked to the other Housewives.] As for whether she can repair her friendships, the TV host said, "It seems a little precarious."
Parks in RHOA season 9 reunion finale episode admitted to spearing the rumours and said, "I shouldn't have repeated it... I screwed up. I'm sorry Porsha... I didn't know if it was true or not... If something would have happened to you, I would have been a bad friend. I'm sorry — I can apologise, I'm sorry Kandi. I shouldn't have repeated it. I'm sorry, it was bad judgment on my part. I'm sorry. I can't change it."