Jeremy Clarkson: Top Gear presenter blasts BBC bosses in foul-mouthed rant following suspension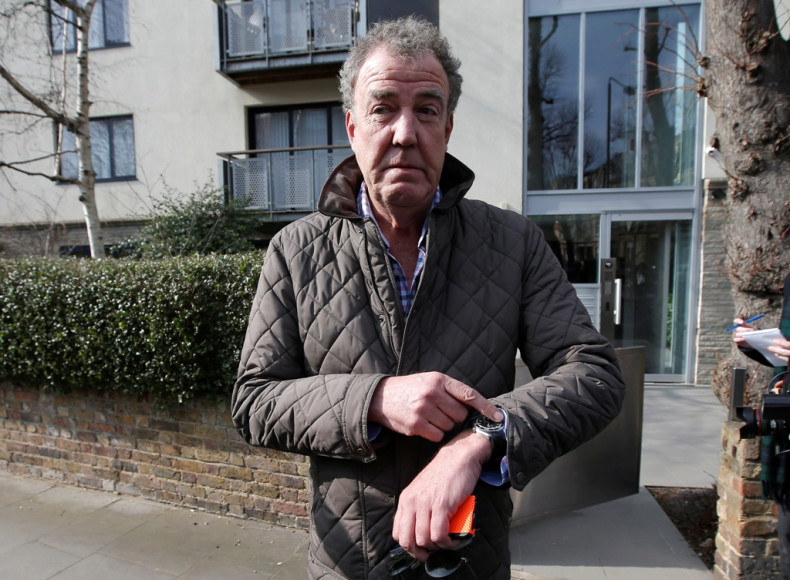 Top Gear presenter Jeremy Clackson has launched an expletive-laden tirade against BBC bosses in the wake of his suspension.
The 54-year-old star finally broke his silence on the scandal during a fundraising event in London, claiming that he had been blindsided by the corporation.
"The BBC have f**ked themselves, it was a great show and they've f****d it up," he told a charity auction in north London. "I didn't foresee my sacking."
Clarkson, who has been the main presenter on the hugely popular BBC2 show since 2002, then went on to reveal that he wanted to "one more lap" of the Top Gear course.
He told the audience: " So I'll go down to Surrey and I'll do one last lap of that track before the f*****g b******s sack me."
"There was an 18-year waiting list to be in the audience of Top Gear, but the BBC has f****d themselves."
Clarkson, who was given a "final warning" by the broadcaster last year for using racist language, was suspended after allegedly punching one of the show's producers during a row over catering during location filming in Newcastle.
"Following a fracas with a BBC producer, Jeremy Clarkson has been suspended pending an investigation," a BBC spokesperson said. "No one else has been suspended. Top Gear will not be broadcast this Sunday. The BBC will be making no further comment at this time."
Clarkson's rant comes amid reports that comedian and actor Stephen fry is the hot favourite to replace him, should he fail to return.
Insiders who spoke to the Daily Mail believe Fry, who has appeared on Top Gear twice, would be the ideal candidate thanks to his obsession with classic cars.
Meanwhile, Clarkson's co-hosts James May and Richard Hammond are allegedly refusing to film the remaining episodes of the series unless Clarkson is reinstated.
"They didn't want to do it without Jeremy so the talks didn't get off the ground," a show insider told the Mirror. "There is a feeling that it is all of them or none of them."